Homeowners in Houston, Texas, whether they are native or "Newstonians", have it all. With excellent schools, a solid healthcare system and warm weather year-round, the fourth largest city in the nation is a great place for families. Houston also has a booming job market and an affordable cost of living, making the journey to owning a home easier for first-timers.
An essential part of owning a home is protecting it with home insurance. Whether you want to buy land and build your own home or purchase a townhome in the city center, Hippo can get you the protection you need. Our guide below covers all things home insurance in Houston so you can feel comfortable planting roots in the Space City. 
 
How much is home insurance in Houston?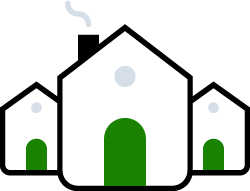 Home insurance in Houston costs $4,363 per year on average, according to Insurance.com. For this price, you can buy season tickets to see the Houston Texans play for up to three years. This is a bit more than the average Texas home insurance premium of $2,128, and significantly higher than the national average of $1,200.