When you've spent money to purchase a home, you probably want it to look exactly how you want. If you found yourself itching to take on a home improvement project this past year, you're not alone. With the pandemic forcing us all to spend more time in our homes than ever before, projects like bathroom remodels, painting and floor upgrades have skyrocketed in popularity. In fact, according to a HomeAdvisor study, home improvement project spending has risen by 10% over the past year. 
Some home improvement projects are easier to dream about than actually do yourself. Sometimes you'll need to turn to the experts, either by hiring a professional to take over or just requesting some virtual help to get the job done. That's where home renovation apps come in handy.
No matter if you're updating your home to improve your mental health, avoid house hunting or get in on the latest home improvement trends, the following apps will help you every step of the way.
The following apps are scored by their average rating on the App Store and/or Google Play. Apps with the same score are organized alphabetically.
1. Chairish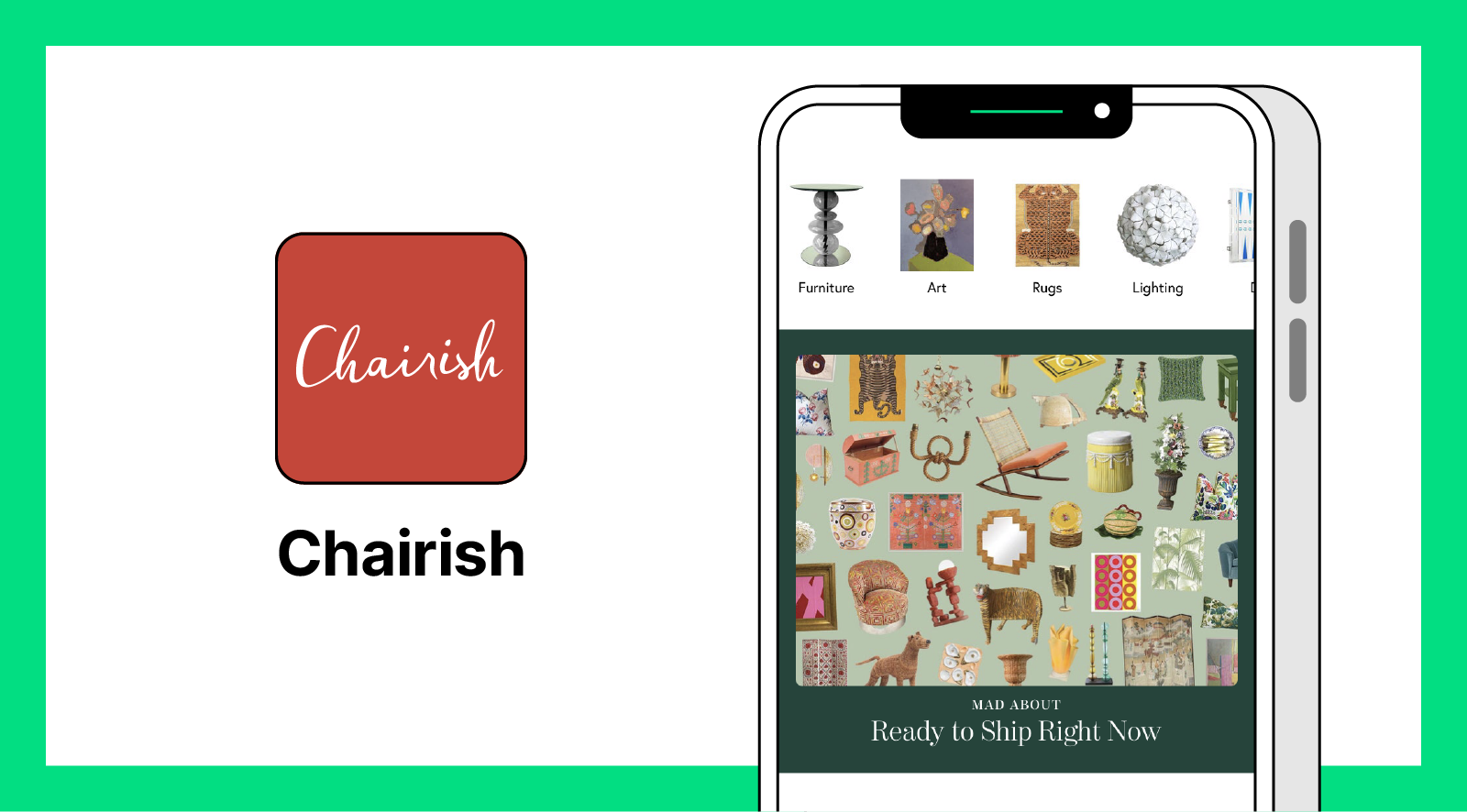 Available on: IOS
Average rating: 4.9
Cost: Free (in-app purchases available)
Shopping secondhand is not only good for the environment, but it's also just plain fun. Find your next favorite statement piece on the Chairish app, where you can browse thousands of antique and vintage pieces of furniture, art and decor. Plus, you can use your phone's camera to see how any item will look in your home, a huge step up from picturing it in your mind at your local flea market.
2. Home Improvement Calcs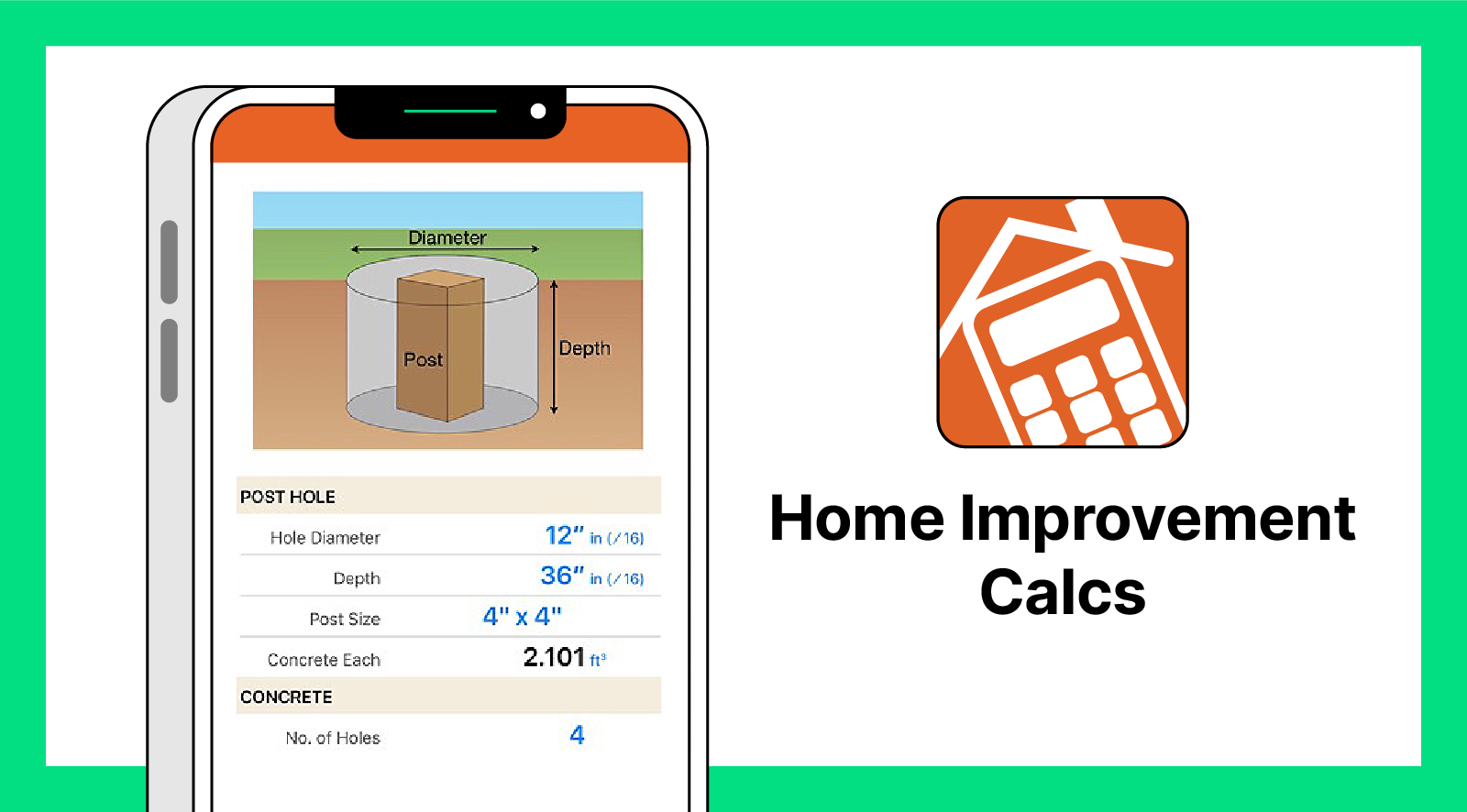 Available on: IOS
Average rating: 4.8
Cost: $1.99
Let's face it: Math isn't everyone's strong suit. If you find yourself scratching your head when trying to determine how much concrete you need to fill your driveway or how much wallpaper you need to buy for your dining room, Home Improvement Calcs is here to help. With over 250 different calculators within one app, you can easily find the information you need to get projects done with minimal waste or overspending.
3. Houzz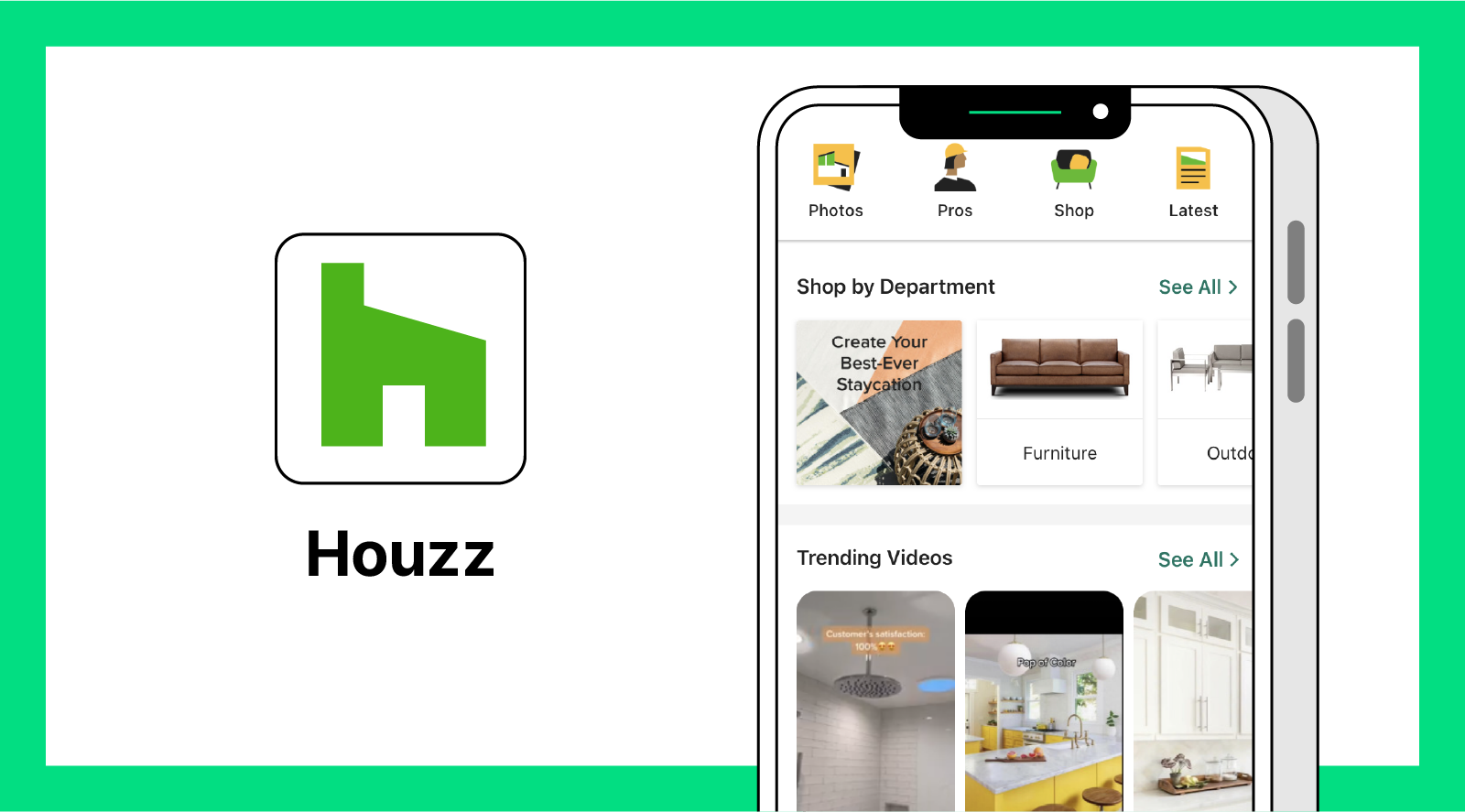 Available on: IOS, Android
Average rating: 4.7
Cost: Free (in-app purchases available)
Consider the Houzz app your one-stop shop for all things home remodeling and interior design. Within the app, you can browse renovation ideas to get inspired, use the virtual reality feature to see what pieces will look like in your home and even hire or chat with professionals with just the click of a button.
4. Pinterest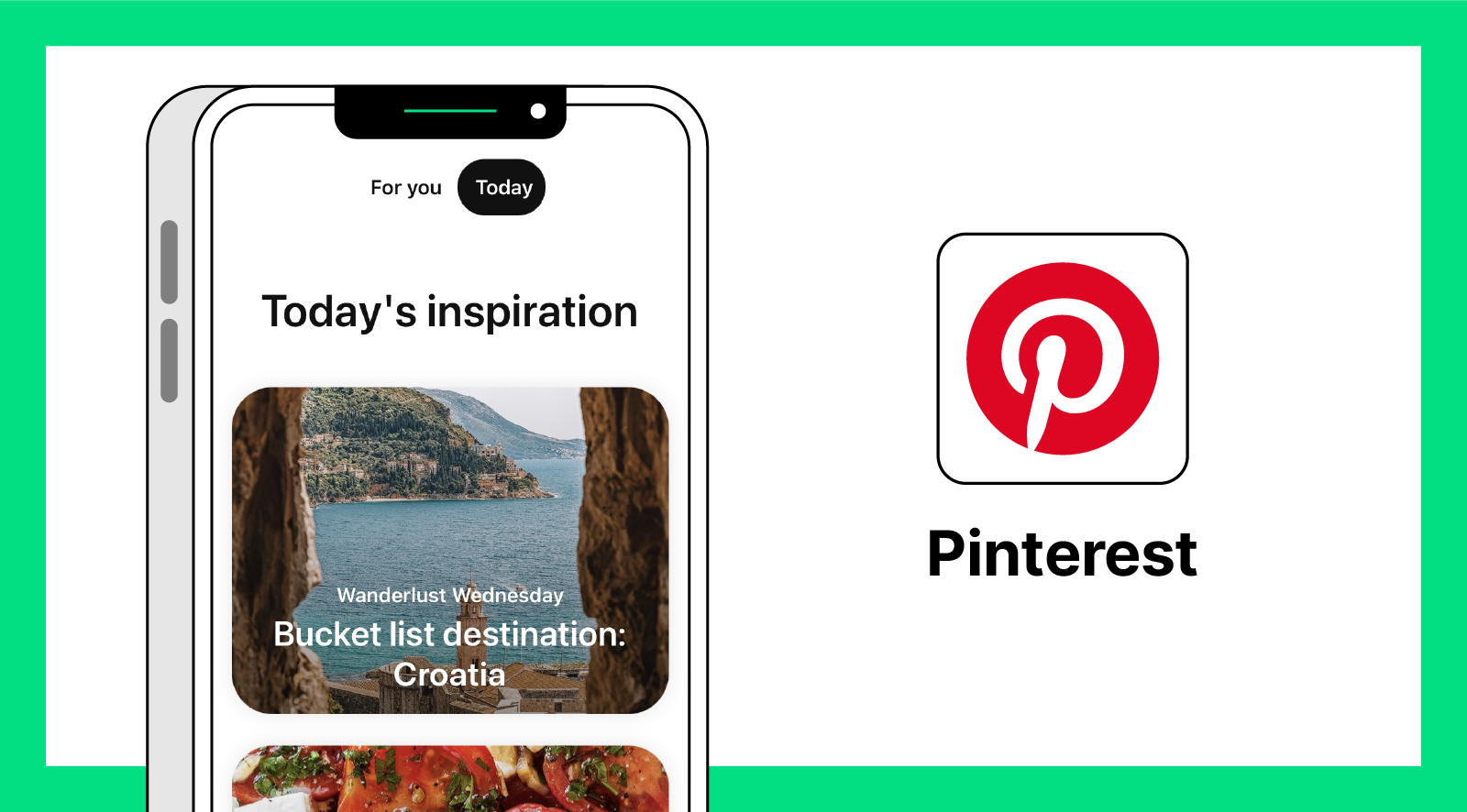 Available on: IOS, Android
Average rating: 4.7
Cost: Free
Pinterest is one of the most popular interior design apps for a reason. With personalized recommendations, the ability to collaborate when creating boards and endless inspiration to scroll through, downloading Pinterest is a must while you're figuring out your next renovation project.
5. IKEA Place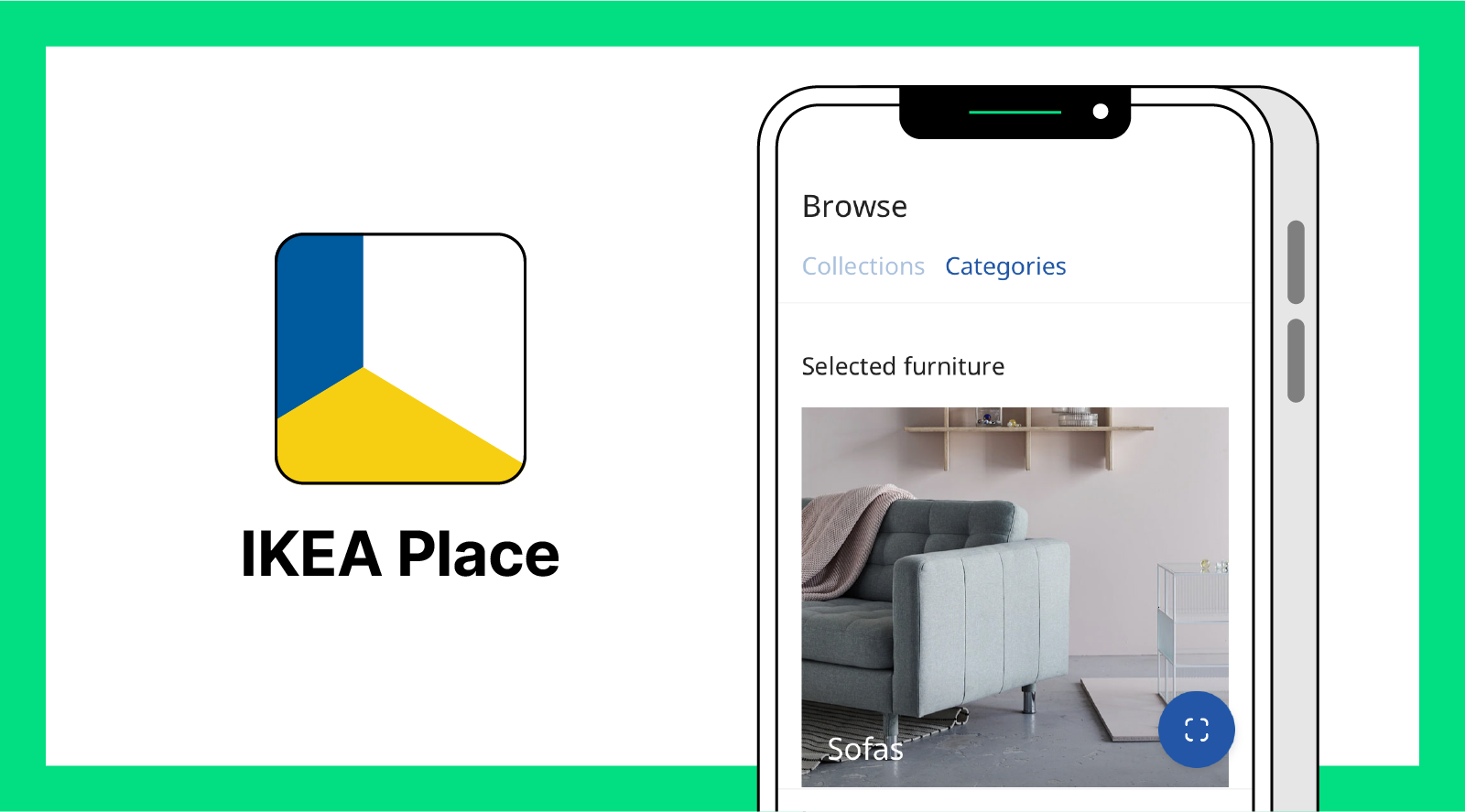 Available on: IOS
Average rating: 4.6
Cost: Free
Before you venture into the giant maze that is IKEA, figure out what you really want in your home with the IKEA Place app. Using augmented reality technology, you can see how multiple pieces of furniture will look in your room simultaneously. Once you find something you love, you can purchase it directly through the app or find a nearby store that has it in stock (a good option if you've been craving IKEA's famous Swedish meatballs but don't love spending half the day there).
6. iScape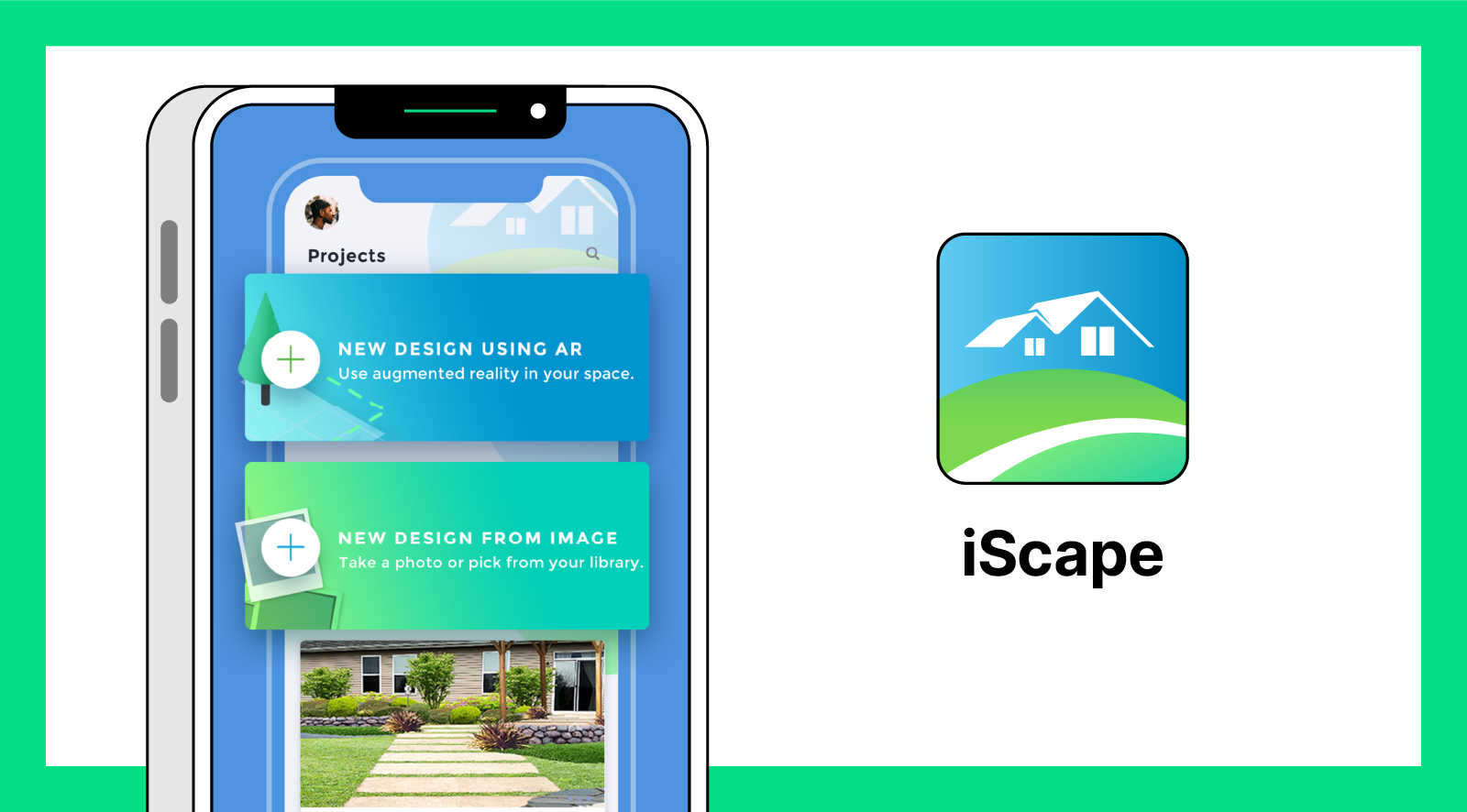 Available on: IOS
Average rating: 4.6
Cost: $29.99 per month or $299 per year
Home renovation projects don't have to stay within the confines of your home. Take your space to the next level by tackling a landscaping project, made easy with the iScape app. Plan out your dream yard, learn how to save on building materials and get expert advice on what to plant to ensure your lawn thrives. You can even hire a pro or get the materials needed to do it yourself using the design you created in iScape as the jumping-off point.
7. magicplan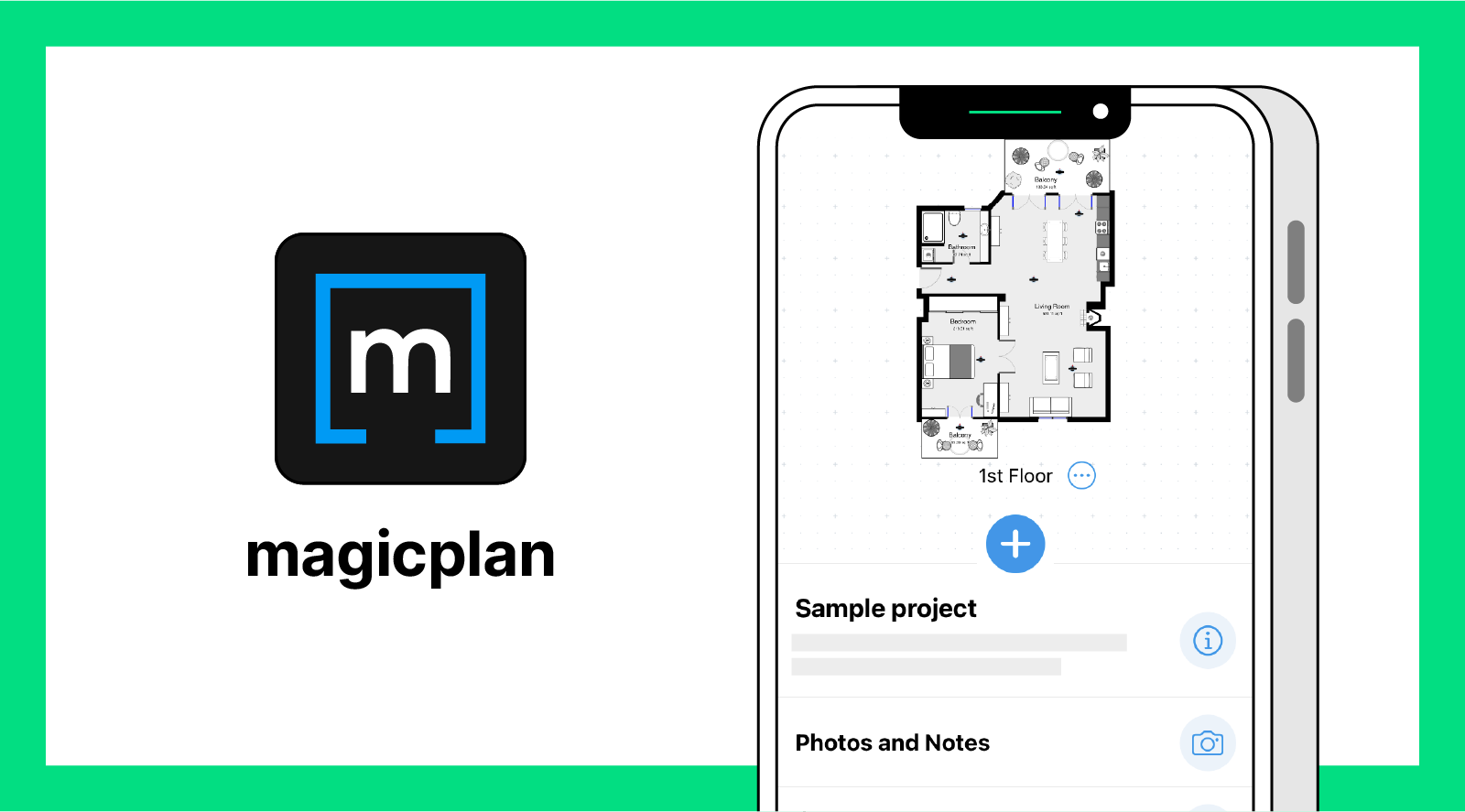 Available on: IOS, Android
Average rating: 4.6
Cost: Free (in-app purchases available)
Don't you wish you could just wave a magic wand and have all the work completed? While you can't visit Ollivanders to get your wand à la Harry Potter, magicplan might just be the next best thing. Using your phone's camera, you can scan your home to automatically create an interactive floor plan. Once the floor plan is rendered, magicplan allows you to sketch changes directly in the app and even calculates an estimate of what the job will cost you to complete. Talk about magic!
8. Palette Cam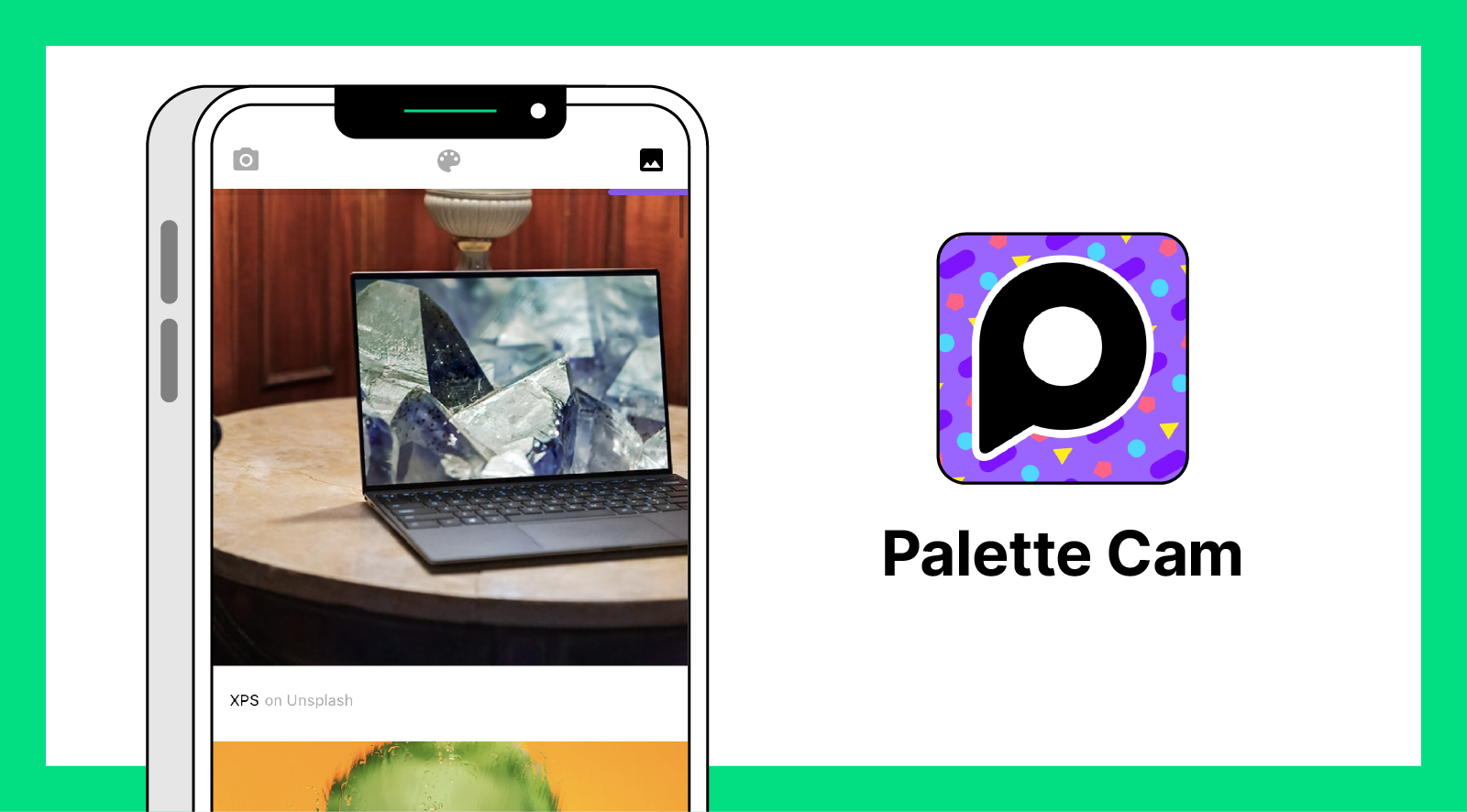 Available on: IOS
Average rating: 4.6
Cost: Free
Bring the colors of nature indoors with just a simple snap of your camera. The Palette Cam app will pull all the colors in any photo to create a gorgeous color palette you can use to inspire your next design project. Whether you're looking to bring the beauty of the beach into your bathroom or the warm colors of a sunset into your hallway, Palette Cam makes it easy.
9. Havenly: Interior Design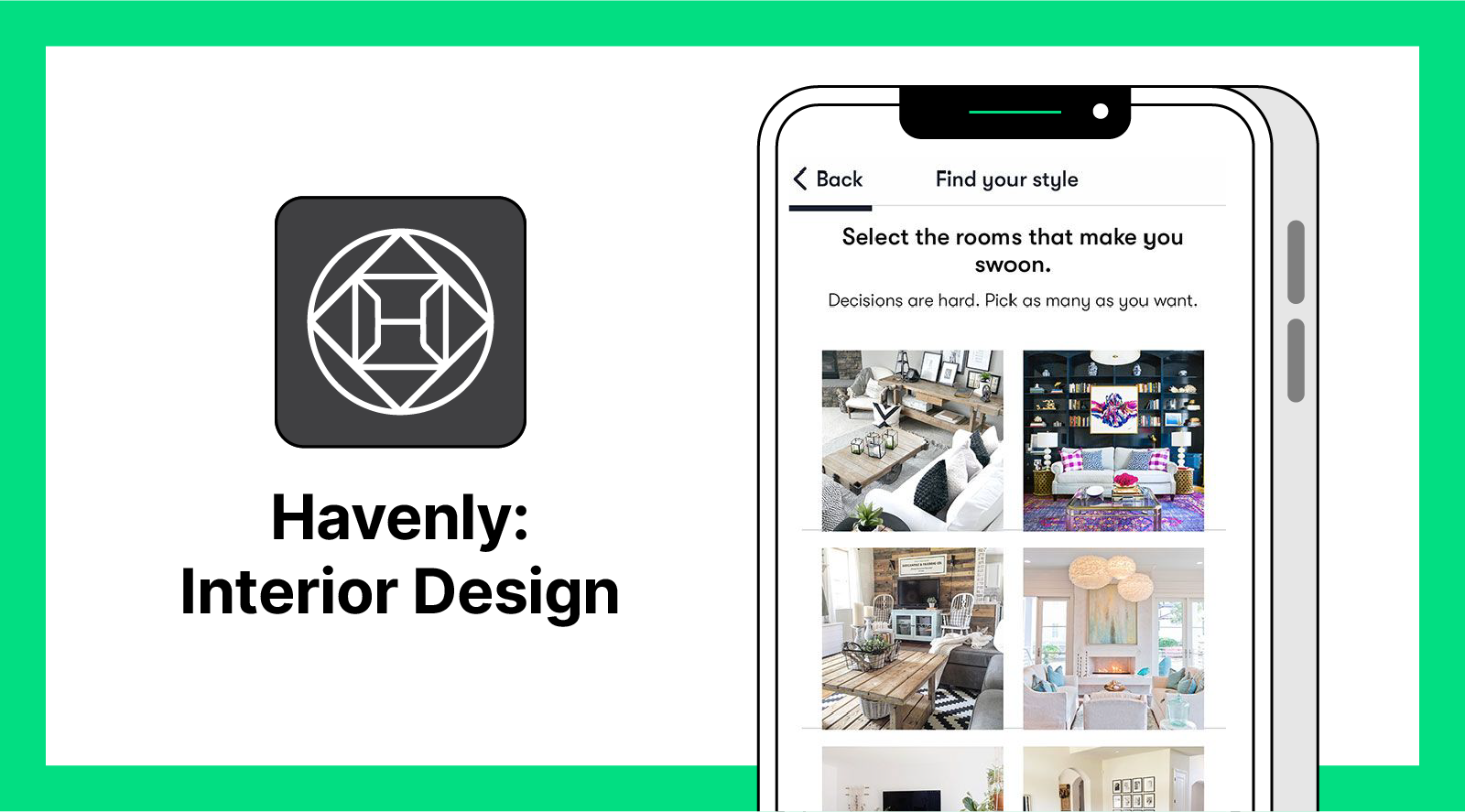 Available on: IOS
Average rating: 4.5
Cost: Design packages start at $79
If bringing in a professional decorator sounds like heaven, then Havenly is the app for you. Download the app to work directly with one of Havenly's interior designers to create the space of your dreams. Whether you're completely redoing your bedroom or just putting the finishing touches on your dining room before hosting a party, their designers will work with you to make sure you find the perfect pieces.
10. Photo Measures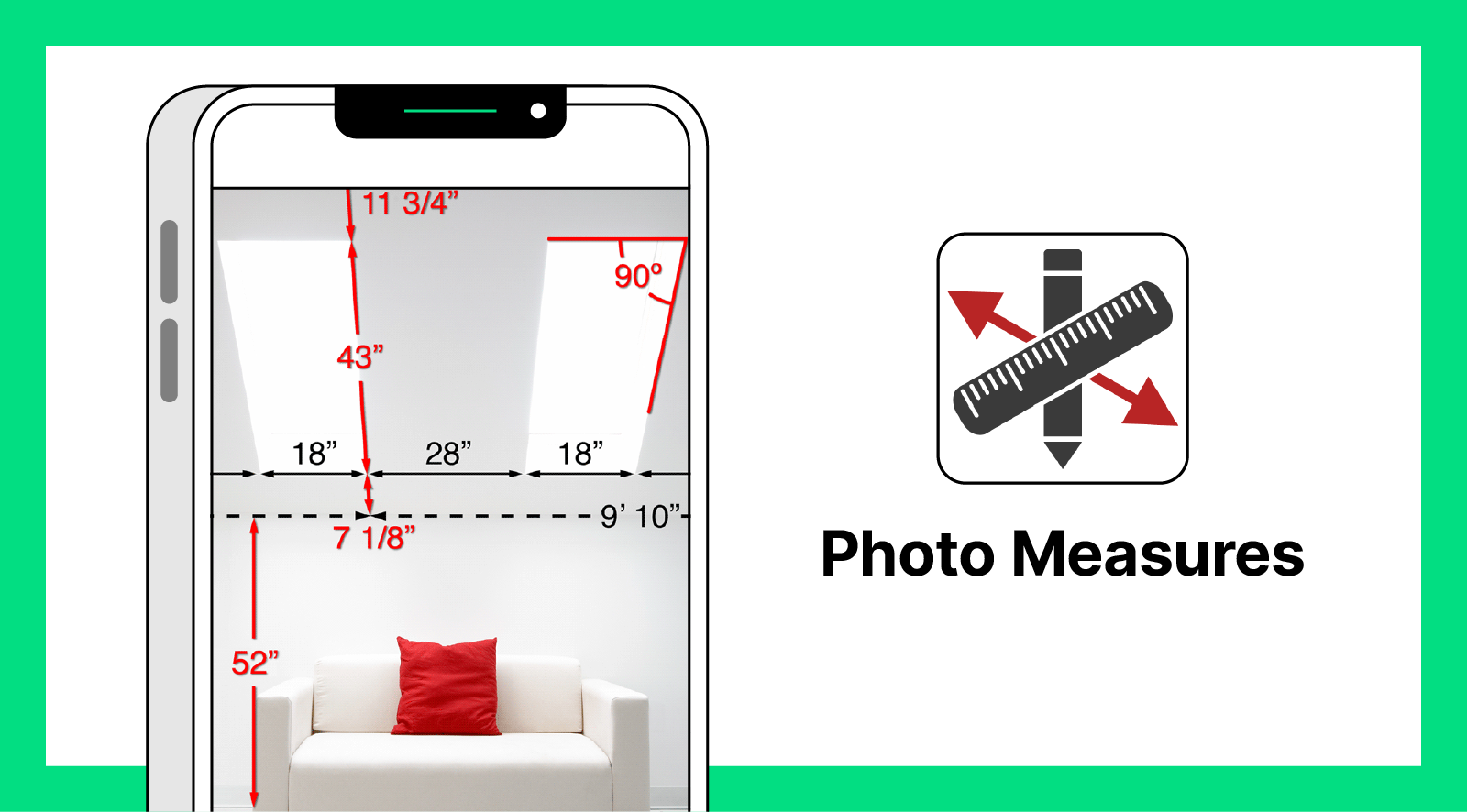 Available on: IOS, Android
Average rating: 4.4
Cost: $6.99 for IOS, $4.99 for Android
Picture this: You get to your local hardware store, excited to pick up your supplies to get started on your renovation project, only to realize you left your notebook with all your measurements at home. While in this scenario, you'd have to turn around and go home, if you had downloaded the Photo Measures app by Cubenet, you'd have all that info in the palm of your hand. Take photos of your space, draw in your measurements and never worry about forgetting how many supplies you need again.
11. RoomScan Pro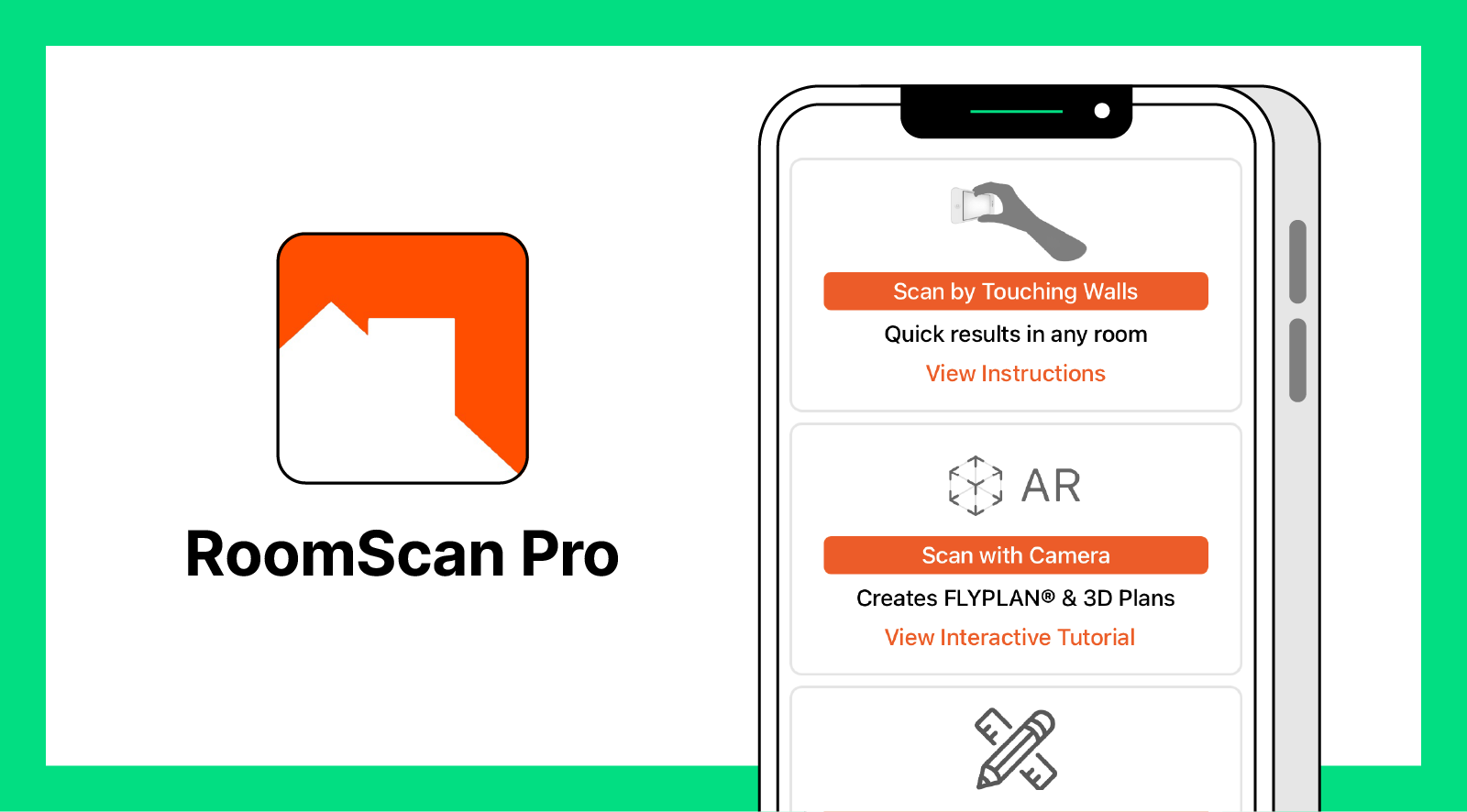 Available on: IOS
Average rating: 4.3
Cost: Free (in-app purchases available)
RoomScan Pro is aptly named. With just a few clicks, the app uses augmented reality to scan your surroundings and delivers "pro"fessional floor plans that are incredibly accurate, even in hard-to-measure places like bathrooms or on curved walls. You can even get scans in dark rooms by tapping the wall with your smartphone! This app is perfect for homeowners looking to knock down walls or complete other large renovation projects.
12. Roomle 3D & AR room planner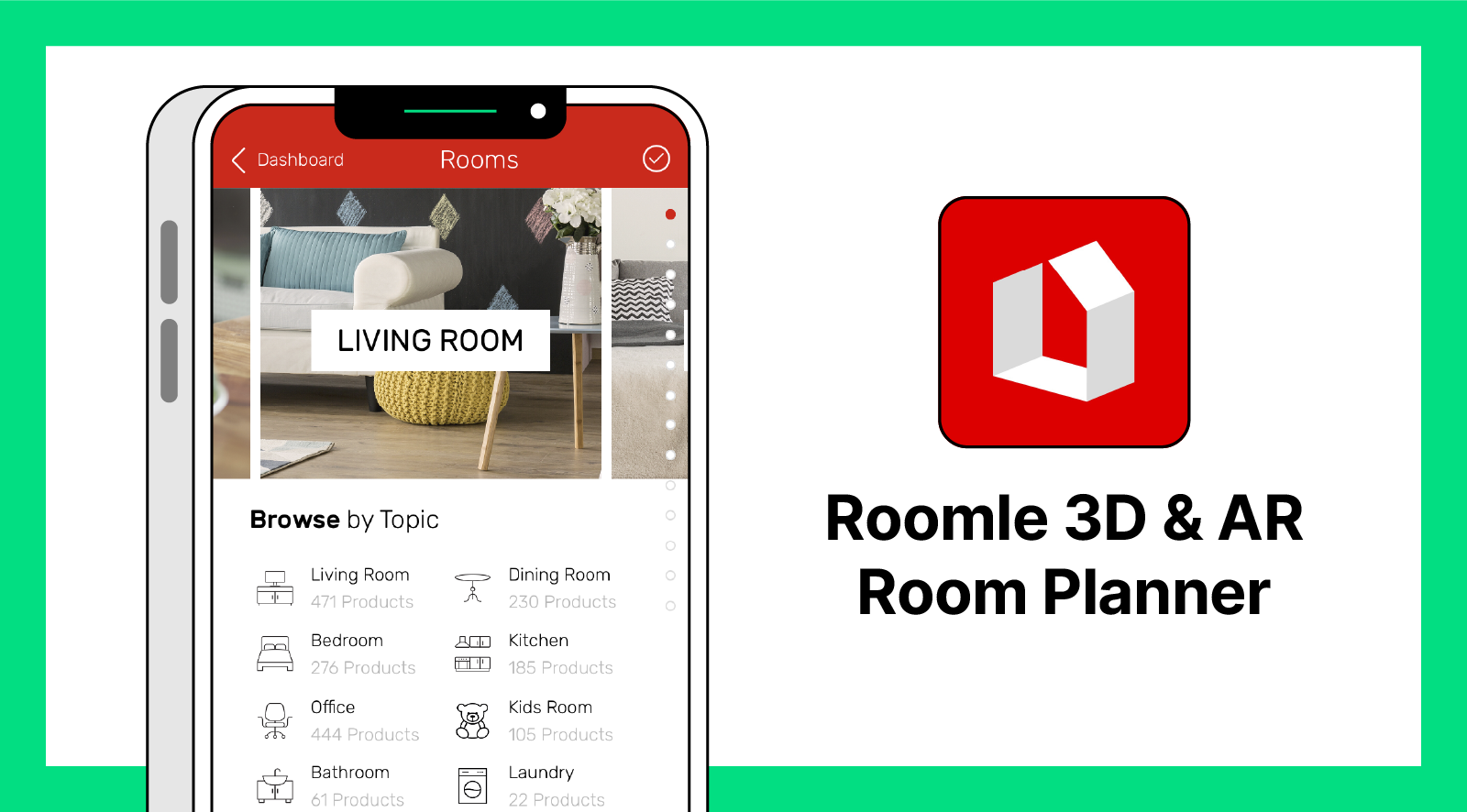 Available on: IOS
Average rating: 4.1
Cost: Free (in-app purchases available)
Planning on renovating an entire floor of your home? Make sure you like the layout before you begin demolition with Roomle. Draw the floor plan and visualize your new space with 2D and 3D renderings. The app even lets you furnish and decorate your space so you can see how it'll look when the project is complete.
13. Home Design 3D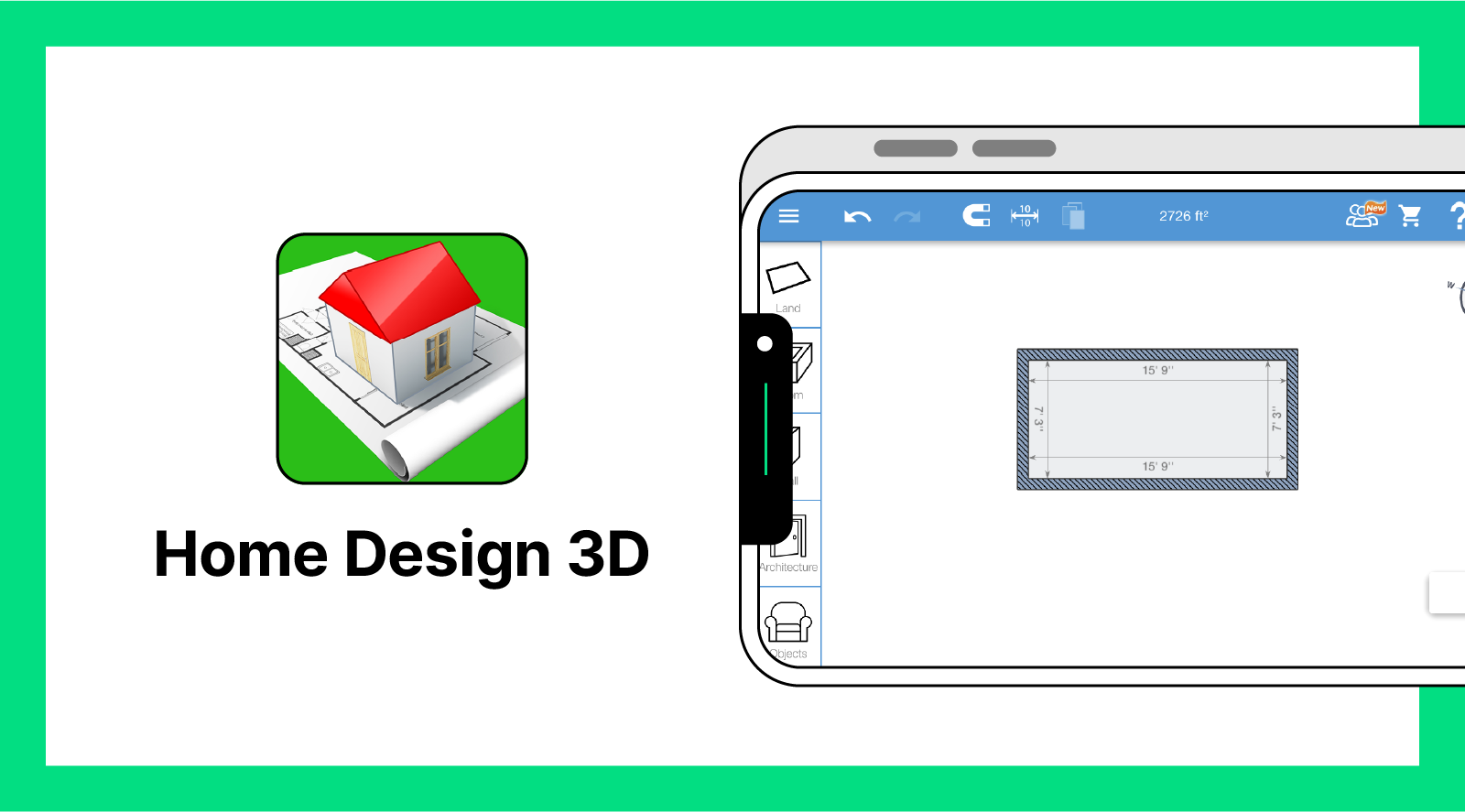 Available on: IOS, Android
Average rating: 3.9
Cost: Free (in-app purchases available)
If you loved designing homes in The Sims when you were young, Home Design 3D is the app for you. Turn your actual home into a 3D model and let your imagination run wild. The app allows you to change the layout, add or remove furniture and even see how the natural light will affect your home at different times throughout the day. Then, when you've got a design you love, you can easily send it to others for collaboration or to get started on renovations.
14. Angi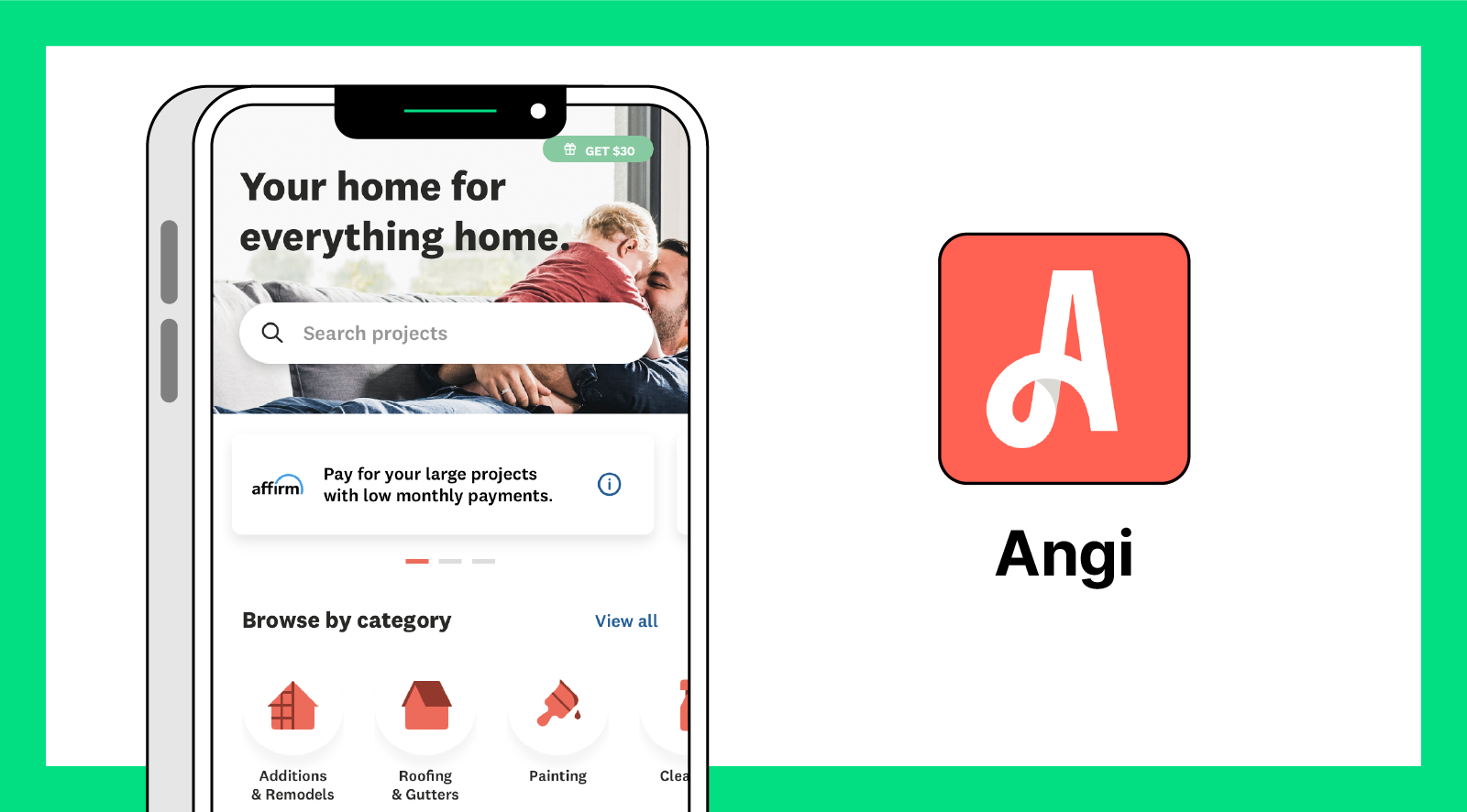 Available on: IOS, Android
Average Rating: 3.8
Cost: Free (in-app purchases available)
Get your home renovation dreams completed in a snap by downloading the Angi app (formerly known as Angie's List) to find a contractor in your area. You can look through verified reviews, book hundreds of different services directly in the app and even score discounts only available to Angi users. 
15. Pantone Studio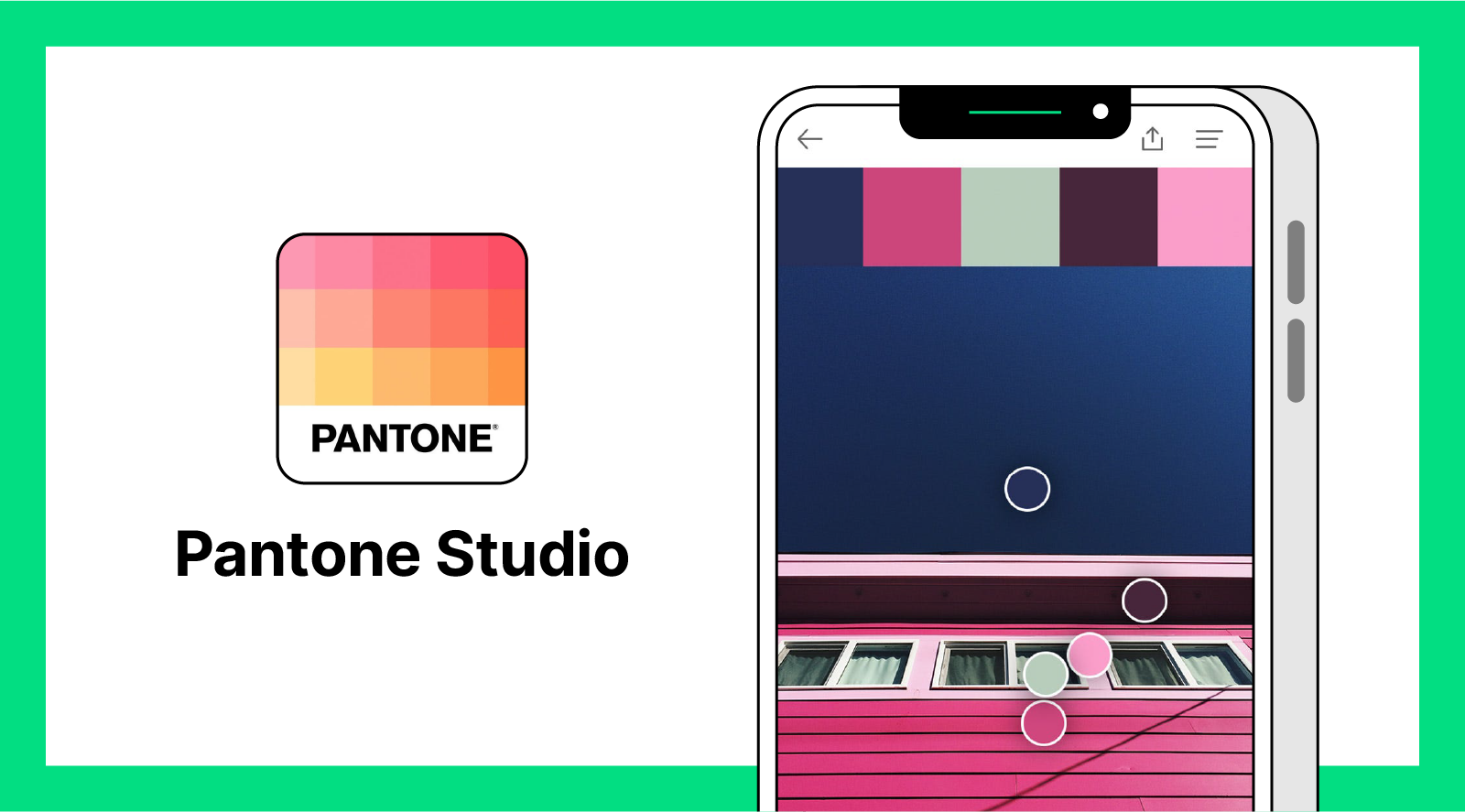 Available on: IOS
Average Rating: 3.7
Cost: Free 7-day trial with download (then $7.99 per month or $59.99 per year)
You spend a lot of time curating the perfect Instagram feed, so why not put some of that effort into curating a perfectly designed home? Get Instagram-worthy color palette tips with the Pantone Studio app, or go for something unique and check out their monochromatic or split complementary suggestions for a room that pops.
16. Handy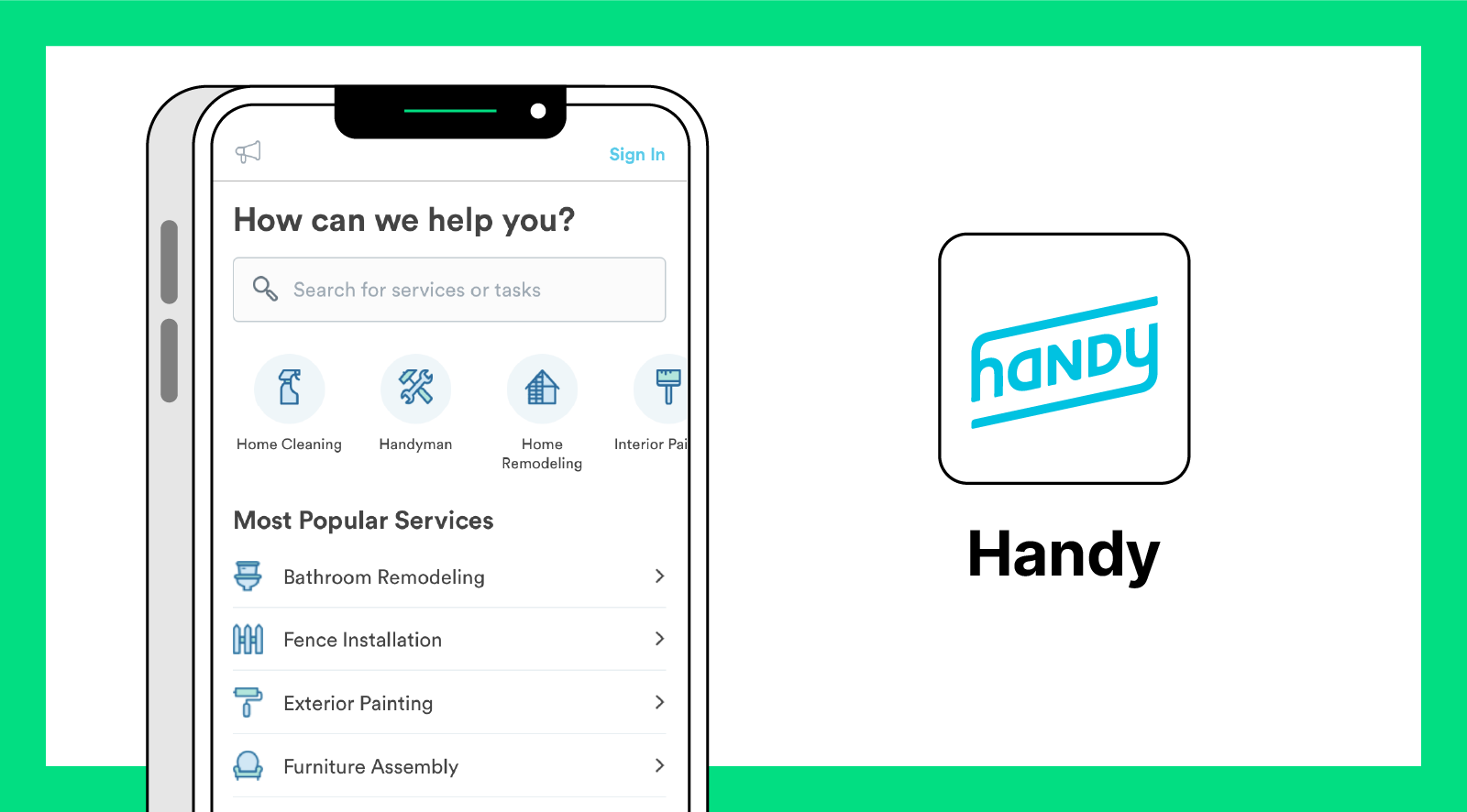 Available on: IOS, Android
Average Rating: 3.6
Cost: Free (in-app purchases available)
Everyone needs a little help now and again. Whether you find yourself overwhelmed with your latest home renovation project or just need some extra hands to get the job done faster, the Handy app lets you book experienced professionals in a variety of fields in seconds flat. Talk about a helping hand.
17. Project Color by The Home Depot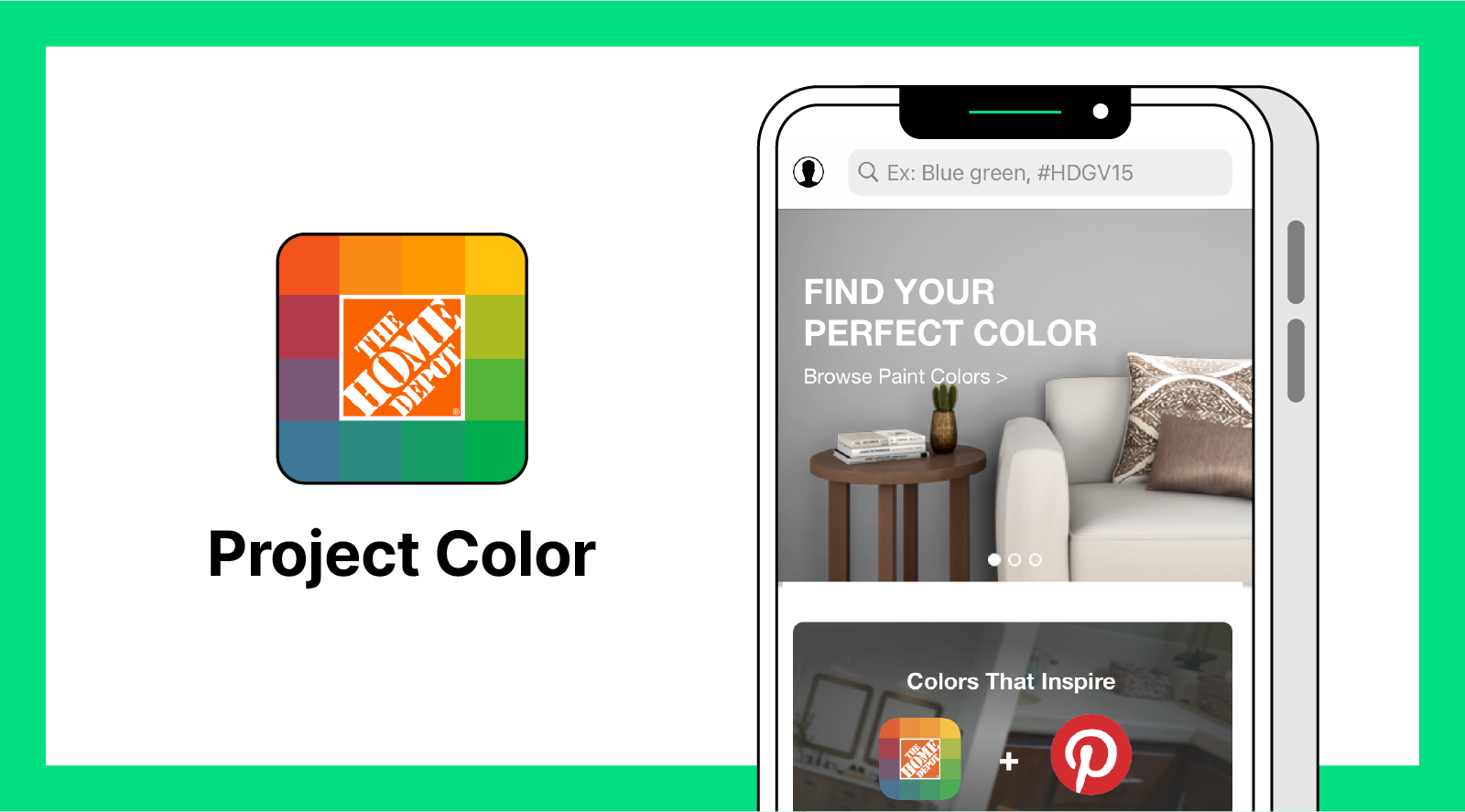 Available on: IOS, Android
Average Rating: 3.5
Cost: Free
The color of your walls can make or break the design of your home. While bright and light colors can open up small spaces, darker walls can bring more drama and contrast to open floor plans. If you're having trouble deciding which color to put where, download Project Color by The Home Depot to try out different options virtually. Once you've found your perfect shade, Project Color goes the extra mile by suggesting coordinating paint colors, and it even allows you to place your order right from your phone.
18. roOomy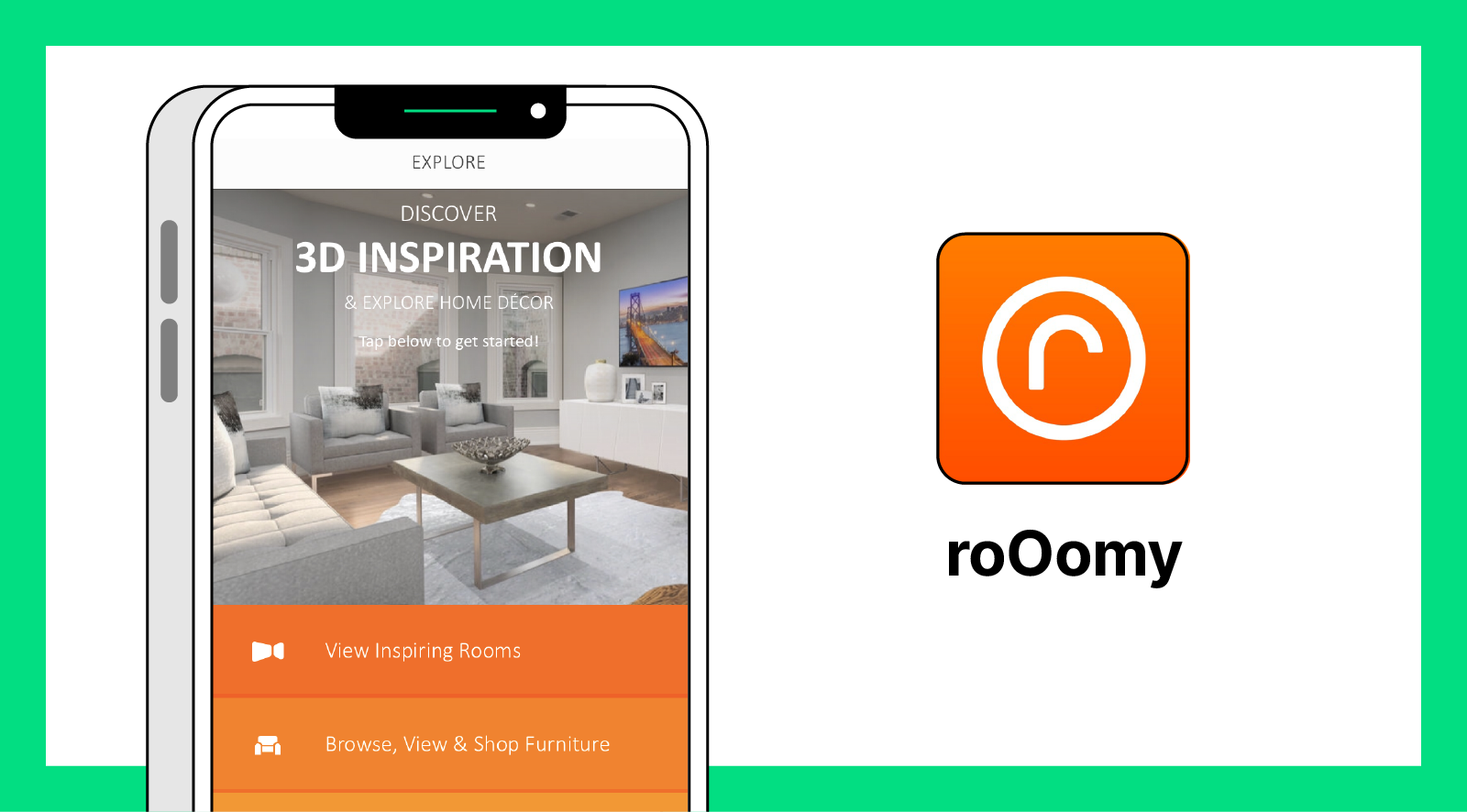 Available on: IOS
Average Rating: 2.8
Cost: Free
When the renovations are complete, the true fun begins: designing your new space. But unless you studied interior design in college, you may find that designing the perfect room is easier said than done. That's where the roOomy app comes in handy. Browse through 3D models of expertly designed rooms to get inspiration and shop for furniture directly in the app. Want to know how something will look in your home? roOomy has you covered with an augmented reality feature that you can use on pieces from bed frames to couches.
19. HomeZada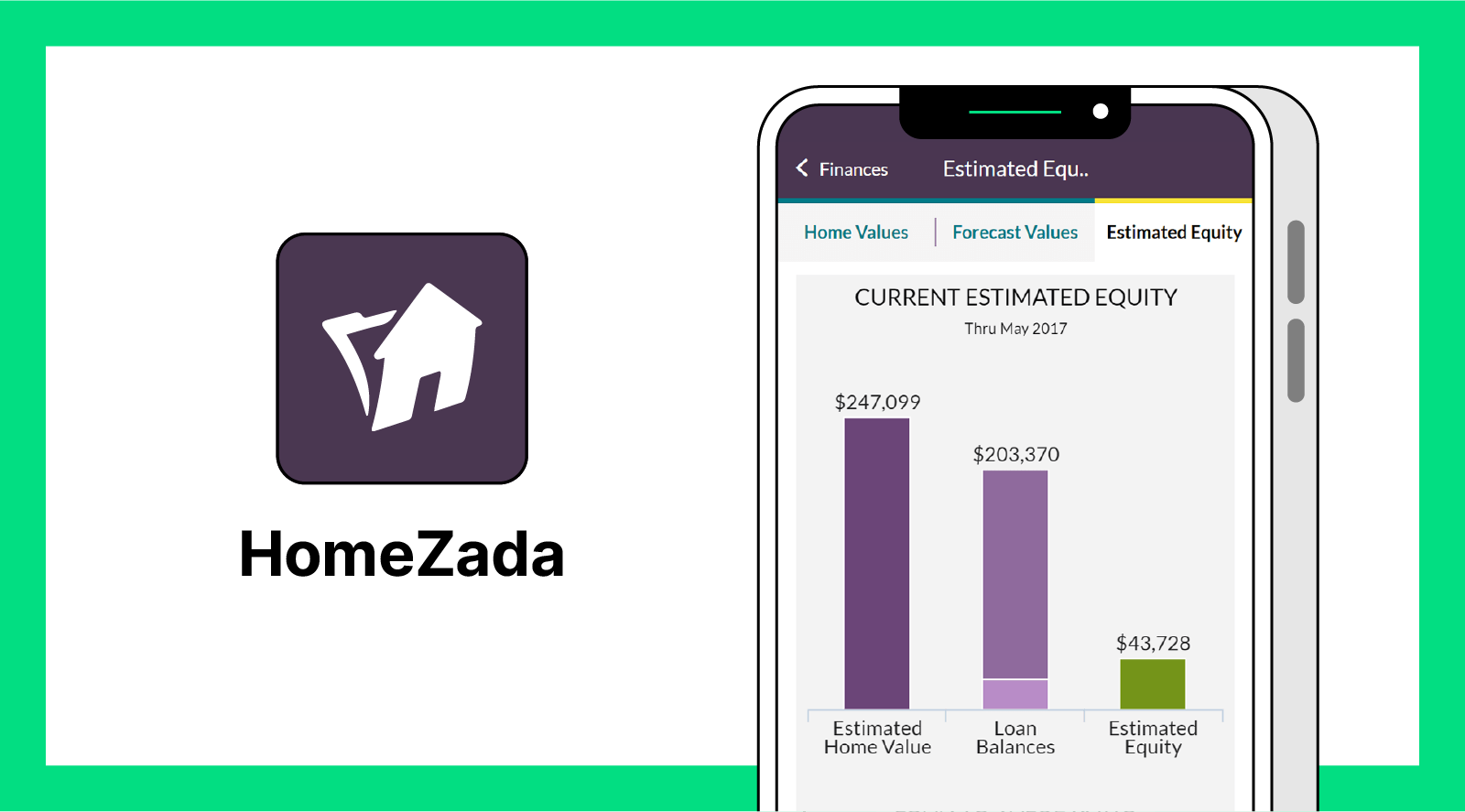 Available on: IOS, Android
Average Rating: 2.7
Cost: $59 a year (upgrades available for an extra cost)
If you're planning on tackling multiple renovation projects at once, it's crucial to stay organized so that nothing slips through the cracks. With the HomeZada app, you can budget, plan, hire contractors and track your progress for every project to make sure everything gets done. HomeZada will even help you estimate how these upgrades will change your home's value — a must if you're planning to sell your home within the next few years.
20. Outfit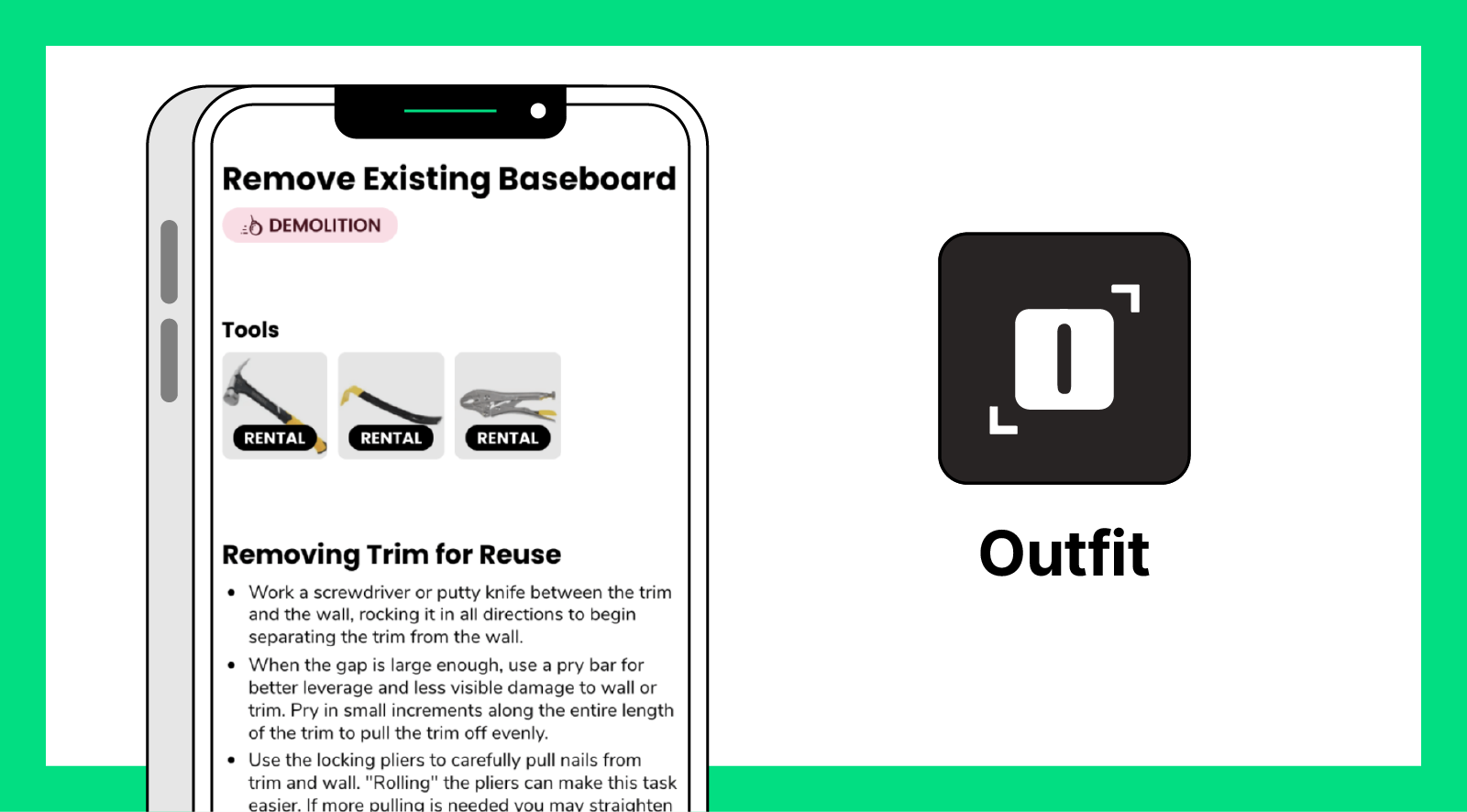 Available on: Android, IOS
Average Rating: N/A
Cost: Free with the purchase of a project kit (prices vary)
Outfit is a relatively new player in the home renovation game, bringing together what people love about subscription boxes and DIY projects. Sign up with Outfit on their website, tell them what kind of project you're interested in, and Outfit will send everything you need straight to your door. Then, you can download their app for step-by-step instructions and videos even the most novice DIY-er will find easy to understand.

Tech to tackle in your next DIY project
If you're trying to make your home smarter during your next DIY project, there is plenty of tech out there that you can incorporate into your home to do just that. From LED mirrors that tell you the weather and let you watch TV in your bathroom to countertop projectors that quickly measure food in your kitchen, try installing some of the following objects during your next home reno. 
Bedroom Tech

Voice-activated blinds
Smart plugs
Motion-activated bed light

Bathroom Tech

Interactive LED mirrors
Chromatherapy lights
Smart toilets

Kitchen Tech

Countertop projector
Digital backsplash
Smart trash cans

Living Room Tech

Home theater lighting system
Smart ceiling fan
Retractable projector

Yard Tech

Robot lawnmower
Interconnected security cameras
Smart sprinkler system

DIY projects and your home insurance
Depending on what DIY project you take on, you may end up increasing the value of your home. Though some projects increase your home's value more than others, it's best to let your insurance provider know of any major changes made to your home. They can offer recommendations on your dwelling and rebuild coverage levels to make sure your new addition is properly protected.
Additional home renovation resources
While the apps above will certainly help you get the most out of your next home renovation project, there are plenty of other resources available to homeowners looking to learn more about home upgrades. Check out the following websites to get the help or information you need.
Going the DIY route during your next home improvement project can save you a lot of money, but sometimes it's worth it to call in the pros. Next time you feel like throwing in the towel, just give Hippo Home Care a call instead to see how easy home renovation projects can really be. Already finished on your home reno and want to get your upgrads properly protected? Lucky for you, we do home insurance too.