"Down in New Orleans where the blues was born, it takes a cool cat to blow a horn." Or so the locals say when dancing to the "Mardi Gras Mambo"! Whether you're in Louisiana to catch some beads or headed to a jazz festival, you won't be able to ignore Louisiana's cultural diversity. The Bayou State has a large Cajun population influenced by the French and a Creole community that developed from French, Spanish, African and Native American heritage. 
The people of Louisiana make some of the best food in the country, which is why living here can be so worthwhile. But with the state's proximity to the Gulf of Mexico, homeowners insurance in Louisiana is essential. Thankfully, Hippo now offers policies throughout the state so that you can protect your home and your belongings. Below we'll outline the details of Louisiana home insurance and explain how Hippo can help.
What is the average cost of homeowners insurance in Louisiana?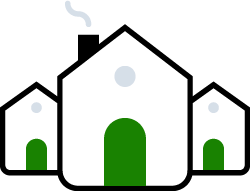 Louisiana's average home insurance premium is $2,212 per year, much higher than the national average of $1,200 per year. For this price, you can buy 316 pounds of boiled crawfish!
Louisiana tops the list as the most expensive state in the country for homeowners insurance due to its risk for severe storms, often paired with extreme winds and flooding. Although the average premium for the state is high, customizing your policy can bring down costs and keep your home safe.