Do you pronounce Idaho's most populous city "Boy-zee" or "Boy-see"? If it's the latter, you just might be a local.
People who settle down in Boise are most likely attracted to the nature surrounding the city, the temperate climate and the rich arts and culture found in the downtown areas. From the Gene Harris Jazz Festival to the Boise Philharmonic and the regional acts that perform at the Egyptian Theatre, art lovers will find plenty to do in the City of Trees.
But even those that are more sports- or nature-minded will be able to find entertainment, as the city is in close distance to skiing, hiking and minor league sports teams. Boise even has its own all-female roller derby team for those who like to cheer on more eclectic sports.
If you thought the city was pronounced "Boy-zee," we don't blame you. But we do guarantee that those who visit the city will fall in love with its many charms. So for those ready to pack up and make Idaho's capital their new home, we've developed this primer for home insurance in Boise.
How much is homeowners insurance in Boise?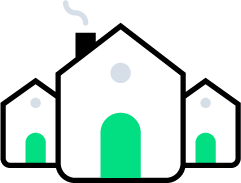 The average home insurance premium in most Boise zip codes is $1,215 per year (according to Insurance.com). That means Boise residents will pay about $395 more than the Idaho home insurance average of $820 and about $15 more than the national average of $1,200.