Despite Challenges, Homeowners Recognize the Increasing Importance of Proactive Care
After two years of a hot homebuying market, Hippo launched a national survey to understand the impact of changing market forces on U.S. homeowners over the past 12 months. New findings from the 2022 Hippo Housepower Report, a national survey of over 1,000 U.S. homeowners, revealed that a year of growing economic and financial instability took a toll on homeowners and their well-being.

"2022 was a big year for homeowners, managing unexpected issues alongside rising prices and other external factors," said Hippo President and CEO Rick McCathron. "However, of the homeowners we surveyed, two-thirds who experienced a problem with their homes say that it could've been prevented with regular maintenance. With the right tools, homeowners can feel the Housepower, the confidence and control to tackle anything homeownership brings."
Homeownership Difficulties

78% of respondents (U.S. homeowners) have had regrets about purchasing their homes within the last 12 months. Of those that have regrets:
49% say homeownership is more expensive than they anticipated
47% say that they have had too many unexpected issues with their home
47% say there is too much maintenance and upkeep involved
46% say that they compromised on things they really wanted for their home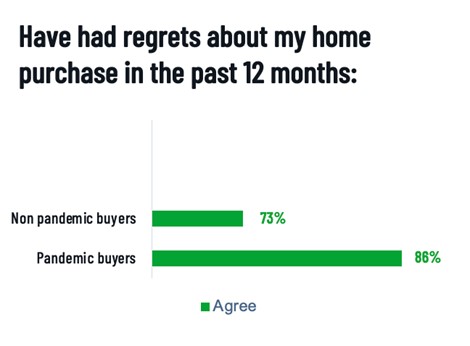 This is felt even more heavily by pandemic buyers -- those who eagerly bought a home during the pandemic regret their purchase more than others (87% vs. 73%).
More than half of homeowners also had something unexpected go wrong (59%), and/or believe homeownership was more difficult than anticipated in the past 12 months (68%).
Impact Beyond the House
Of those homeowners who experienced an unexpected issue:
67% say that it negatively impacted their mental health
63% say that it negatively impacted their relationship with their partner(s)
66% say that it negatively impacted their children
80% say that it negatively impacted their job
External Factors
Escalating factors caused homeowners to put certain tasks on the backburner this year. Higher prices for gas cut into home project funds for over half of homeowners (54%), and two-thirds of homeowners (64%) concerned with inflation rates say it caused them to delay maintenance. Nearly 40% of those with financial concerns delayed repairs after losing money in the crypto crash, and 52% of homeowners with financial concerns are holding out on home improvements due to recession concerns.
2023 is the Year to Take Back Ownership


On average, homeowners spent nearly $6,000 on home repairs and maintenance in 2022. However, few are doing enough ongoing home maintenance tasks. Less than 1% of survey respondents addressed all necessary home maintenance tasks such as clearing tree limbs and cleaning appliance filters within the time frame recommended by Hippo Home Care. Yet, the majority of those who experienced a problem in their homes recognize that it could've been prevented with proactive maintenance and/or regular inspections (65%).
Hippo customers have complimentary access to the Hippo mobile app, which includes a Home Health Assessment, a detailed Home Check-up with a Hippo Home Care expert, a personalized checklist of preventive maintenance tasks, and ongoing access to Hippo Home Care pros for advice on how to address issues. All homeowners can download the Hippo Housepower guide to learn how to quickly identify specific issues and take action before small issues turn into bigger problems.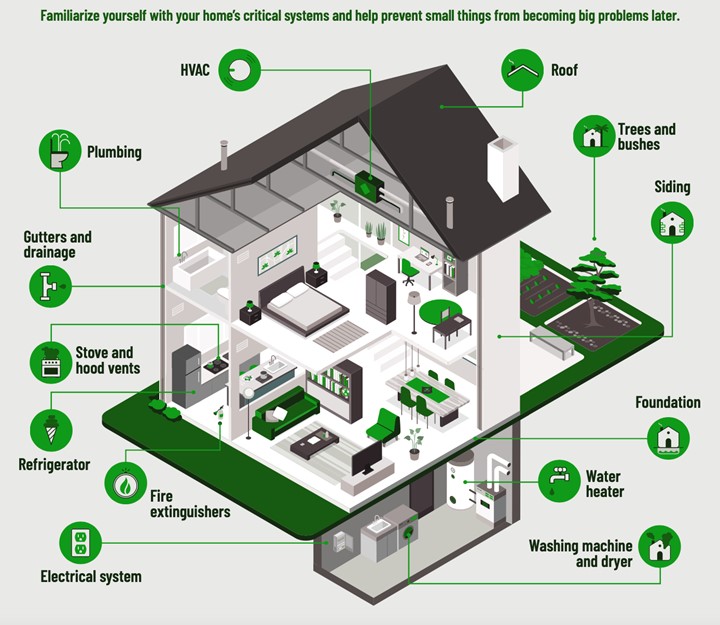 The Joys of Ownership
As homeowners today face new challenges in proactively protecting their homes, having a partner in their home's protection is essential. Hippo takes a proactive approach to homeownership by offering services and tools focused on preventative care that help customers reduce risks, including smart home devices and preventive home maintenance support, along with seasonal home care tips and advice. Hippo is here to help. Bundling modern coverage with smart home technology, and offering access to services like Hippo Home Care, Hippo keeps you ahead of problems so you can crush it as a homeowner.
Methodology
This survey was conducted by Kickstand Communications on behalf of Hippo Insurance Services. Fielded between October 22-28, 2022, the results are based on 1,002 respondents. To qualify, respondents were screened to be residents of the United States, 25 to 75 years of age, and currently own a home. Research was conducted at 95% confidence with +/- 3% margin of error.