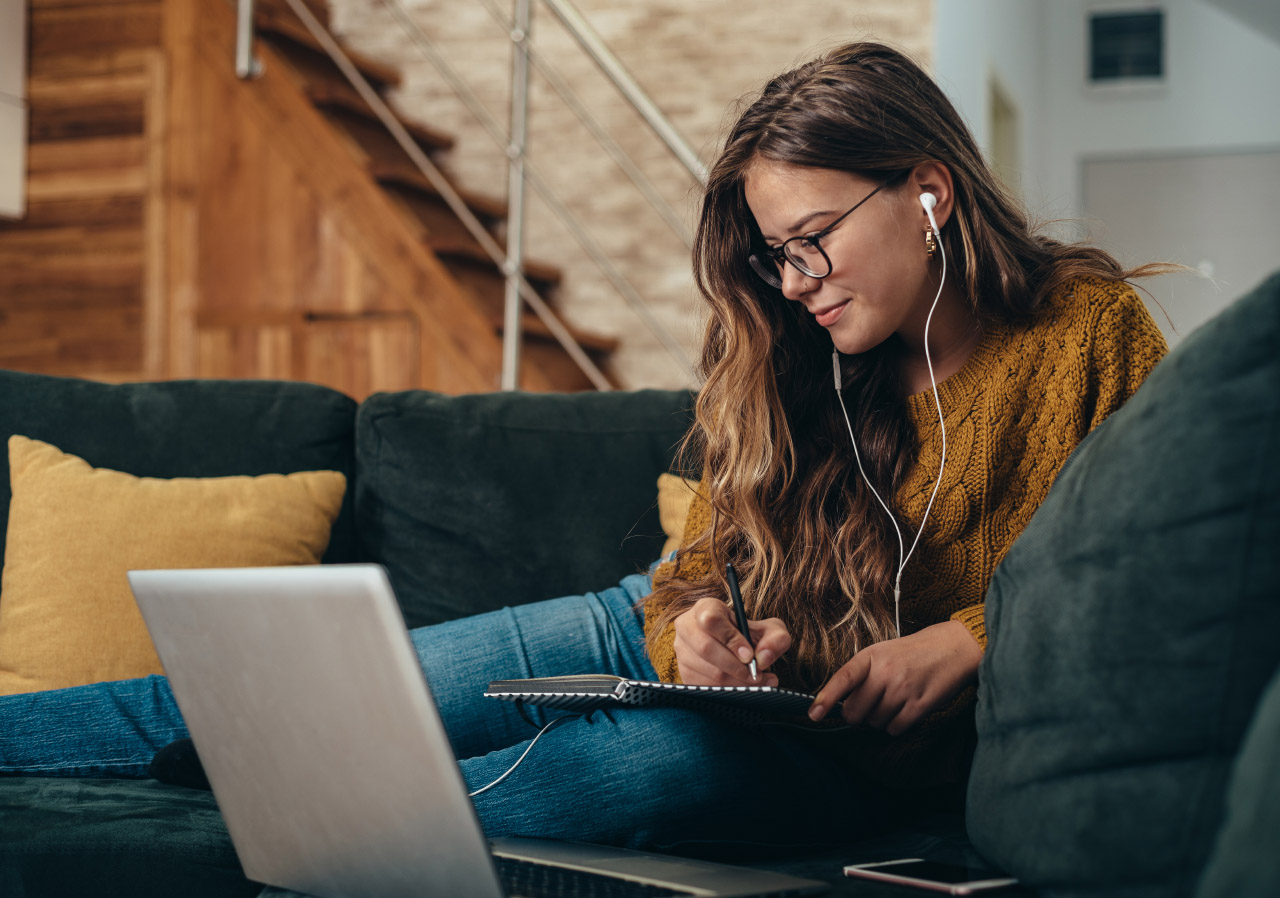 An HO-4 insurance policy is an insurance policy for renters that helps protect their belongings, personal liability, and additional living expenses. While not required like its home insurance counterparts, renters insurance is an important type of insurance to consider.
Even if you don't own your home, in today's real estate market, having financial protection for yourself is always a good idea. In fact, rental prices are expected to rise 7% within the next year. With prices climbing so drastically, you may be wondering if you should even set aside money for rental insurance. The short answer is yes.
While rental prices are sky-high, rental insurance is still affordable, and it can keep you from having to pay out of pocket to replace your belongings or pay legal fees should the unexpected happen.
Key takeaways:
HO-4 insurance covers your personal property, additional living expenses, and liability.
HO-4 policies will not cover damage to the structure of the place you're renting or damage to your belongings from excluded perils.
HO-4 insurance policies cost an average of $174 per year, depending on how much coverage you have, where you're located, and any add-ons you put on your policy.
Who is an HO-4 policy for?
An HO-4 policy is specifically designed for people renting a house, condo, or apartment. By providing coverage for the residents and their belongings, but not the structure they live in, HO-4 policies can help renters save money and not pay for coverage they don't actually need.
Dwelling coverage on a rental property is up to the property owner, and this coverage can be secured through landlord insurance.
What does HO-4 insurance cover?
HO-4 insurance covers your personal property, additional living expenses, and liability. Unlike a traditional homeowners insurance policy, you won't get any coverage for the dwelling you live in (and you don't need it, given you're renting).
To further understand exactly what your HO-4 policy protects you from, check out the breakdown below.
Additional living expenses

Also known as loss of use coverage, additional living expenses coverage provides financial assistance should you need to stay somewhere else if your home is unlivable. A few of the additional expenses that you can expect to get coverage for are clothing, food or grocery items, and transportation costs.

Personal liability

Personal liability insurance will provide coverage for you should someone get injured on your property and sue you to cover medical bills, legal fees, or lost wages.

Personal property
What is not covered by HO-4 insurance?
Generally speaking, HO-4 policies will not cover damage to the structure of the place you're renting. So if your brand-new flat screen falls off the wall, cracking the plaster and your screen in one fell swoop, your HO-4 policy will help you repair the TV but not the wall.
Unless you add an insurance rider to your policy, there are also specific events (or perils) that most insurance policies won't provide protection over. If your provider offers this as an option, be sure to add coverage for major events like floods and earthquakes as it is not automatically covered. To find out exactly what you are and aren't protected from, connect with an insurance agent to discuss your options.
How much HO-4 coverage do I need?
How much HO-4 coverage renters need is dependent on several factors, such as the value of personal property and liability risk. To determine how much coverage you need, consider taking a home inventory of your belongings to better understand how much everything costs.
You should also take into account your lifestyle to help determine how much liability coverage you'll need. For example, if you host events in your rental home or have a pool in the backyard, you may want to add more liability coverage to your policy for extra protection.
Replacement Cost vs. Actual Cash Value
Finally, another factor to consider is if your policy has replacement cost or actual cash value coverage—more on that below.
Actual cash value is a type of coverage that determines the value of your personal property while taking depreciation into account.
Replacement cost insurance is a type of coverage that will help you pay to replace your belongings up to a certain amount, keeping you from having to pay out of pocket.
While replacement cost will mean less out-of-pocket costs when making a claim, you can save on your premiums by signing up for actual cash value, so determining which coverage is right for you will be dependent on your financial situation. Replacement cost insurance is much more common than actual cash value, but make sure you check with your provider so that you know which coverage you have.
How much does an HO-4 insurance policy cost?
HO-4 insurance policies cost an average of $174 per year, according to Insurance Information Institute. However, that amount will vary depending on how much coverage you have, your home's location, and any add-ons you put on your policy.
Interested in learning more about how much home insurance is in your area? Check out our guides to local homeowners insurance.
How to get HO-4 insurance
Getting HO-4 insurance — similar to purchasing home insurance — starts with the shopping period. A best practice is to get several quotes from companies and compare their costs, coverage levels, exclusions, and add-ons to determine which policy is best for your needs. You should also ask every company what discounts are available so that you have a better idea of exactly how much you'll be paying for renters insurance.
Modern home insurance companies like us offer smart home kits with purchase, free access to maintenance experts (hello, Hippo Home Care), and a 24/7 claim concierge. Considering all the benefits every company offers in addition to price will help ensure you feel taken care of should disaster strike.
Whether you've just begun your homeownership journey or are loving the rental life, Hippo can help you find the right modern insurance policies to fit your lifestyle. Just give us a call!