A hail storm, whether you expect it or not, could be an event that leaves your home and property in terrible shape. After the winds and rain die down, it's vital that you take certain precautions to ensure your safety, limit the damage to your home and get help from your insurance company if need be. Knowing what steps to take care of your home after a hail storm can be confusing. Keep reading to shine a light on the process.
Stay Alert 
Finding a way to stay on top of the situation outside while you are hunkering down in your home is paramount. Will you have to evacuate? Ensure you have access to radio, internet, or television. Keeping up with the weather news can reduce any confusion or anxiety impacting those affected by a significant hail storm. Having real-time updates and advisories will keep you informed about what is going on in and around your home and serve to give you peace of mind. 
Starting your Inspection
While you may be keen to assess damage to your home immediately, it puts you at unnecessary risk. You are safer and it is easier to do the full-walk-around inspection of your home and the entire yard during daylight, it will also make it easier to take photos of any damage. Grab a camera or phone to take pictures and to make any notes about damage to your property; this will be a huge help for any insurance claims.
Let's begin the checklist: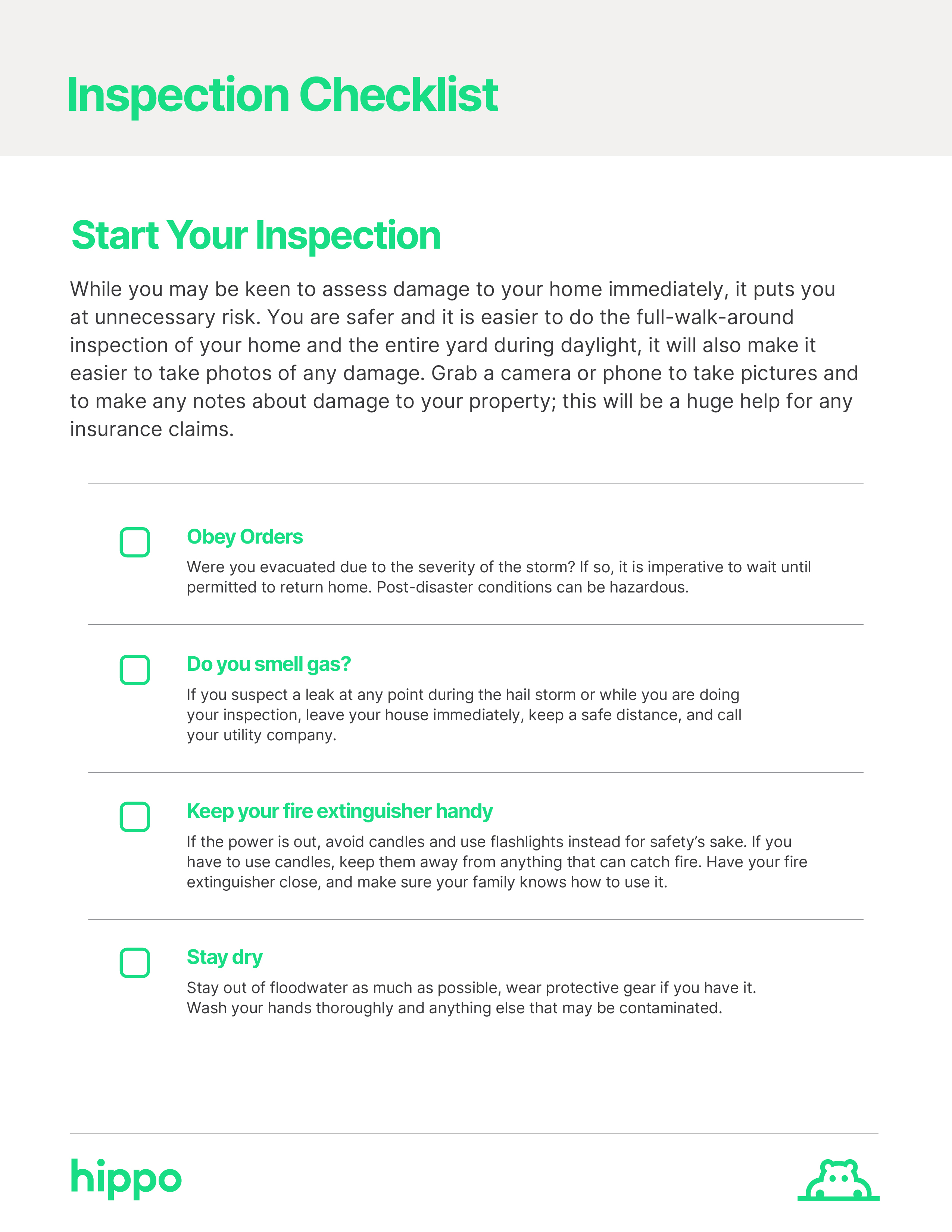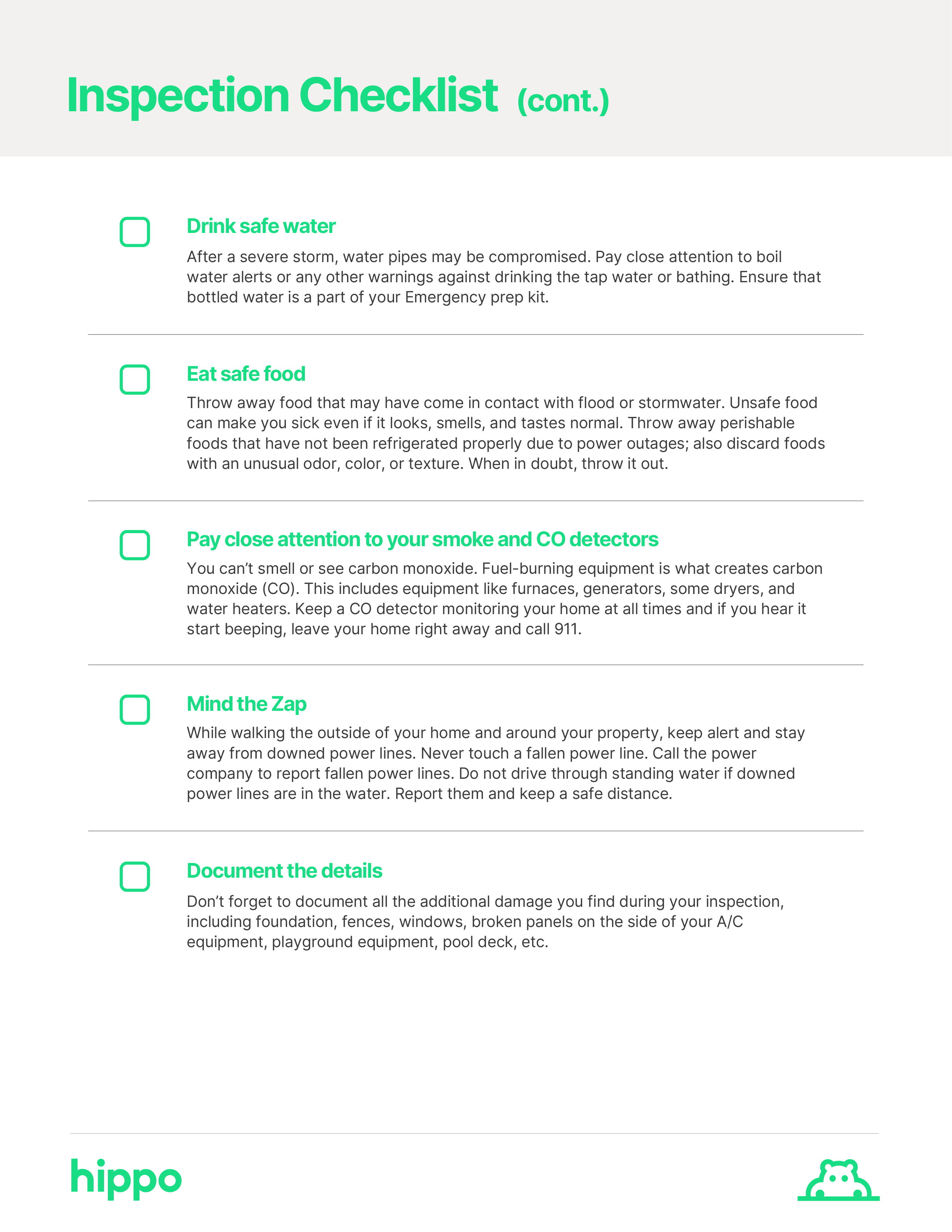 Should you file a claim? 
After you have taken the time to inspect your home, inside and out, and have a proper understanding of the severity of the damage, it's your opportunity to decide whether the after-effects warrant a home insurance claim. The standard protocol is if the cost of damages done during the storm exceeds your home insurance deductible, file the claim.
Hippo is here to help 
If you've gone through a hail storm recently, or you live somewhere that such storms are common, be sure to keep these steps in mind to get your house back in operating order quickly. Hail storms can result in severe damage to your yard and home, which is why it is vital that you inspect your property accordingly following a hail storm. Don't forget to document any damage you find. Even a small issue could lead to significant problems in the coming months. It would be best to hold on to any receipts and invoices for work done to your home. 
Hippo is here to support in any way we can.  Our team empathizes with what you're going through and we'll handle your claim as if it were our own. We'll provide the guidance and support you need to get you back on your feet as quickly as possible.