The merriest time of the year has arrived! While you're making your 2017 wish list, why not swap the same sweater and sock requests from last year for some smart home devices? From smart locks and doorbells to leak detectors and security cameras, the latest offerings communicate with your smartphone to keep your home safe. After all, everyone wants peace of mind in the new year.
Smart devices can even lower your insurance premiums. There's nothing more holly or jolly than saving money. So check out the Internet of Things (IoT) devices that should be top of mind as you're spreading holiday cheer.
Smart devices can even lower your insurance premiums. There's nothing more holly or jolly than saving money. So check out the Internet of Things (IoT) devices that should be top of mind as you're spreading holiday cheer.CLICK TO TWEET
Smart locks
Smart locks can be controlled remotely, so you won't have to wonder whether you locked your door before you left home. Since many of them can be activated using a fob or Bluetooth device, you'll never have to pull out your door key.
Our pick: August Smart Lock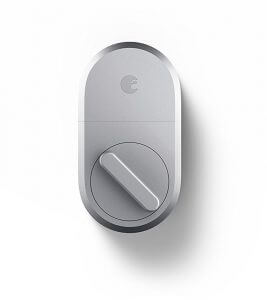 The August Smart Lock not only lets you you control your door from afar, but it also lets you monitor who comes and goes from your house. The brand's patented DoorSense technology automatically locks the door behind you after a predetermined period of time or based on your phone's location. And if you've forgotten something inside (or someone is looking after your fish while you're on vacation), you can send them a temporary electronic key. For closer friends and family, you can grant permanent access. Best of all, the easy-to-install system attaches to your existing lock.
Buy: $149, August
Smart doorbell
Smart doorbell systems integrate video, two-way audio and motion sensor capabilities. With a smart doorbell, you can see, hear and communicate with anyone who comes to your door.
Our pick: SkyBell HD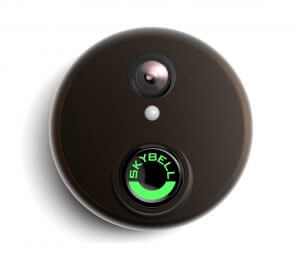 The SkyBell has the widest angle and highest-quality video of any smart doorbell we've seen on the market. It also comes with night vision and free cloud access to historical videos. Unlike its competitors, the SkyBell can save video from a few seconds before it detects movement so you can see context for the recorded event. It shouldn't take longer than 15 minutes to mount and configure to your Wi-Fi network.
Buy: $170.87, SkyBell
Smoke and carbon monoxide alarms
Alarms have long protected us from fires and other dangers. In addition to sounding an alarm for homeowners to hear, smart detection devices can be programmed to contact police and fire departments directly. They also alert you when it's time to replace or charge their batteries.  
Our pick: Nest Protect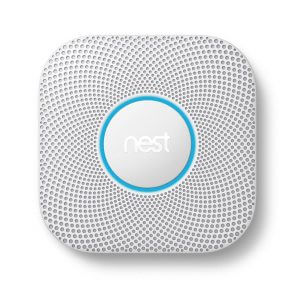 Nest Protect will alert you (and any designated individuals) when it senses smoke or carbon monoxide. The newest model checks its batteries and sensors more than 400 times a day and runs a quiet monthly test to ensure its speakers are working. Alarms are easy to silence from your smartphone. No more frantic towel waving or door fanning.
Buy: $119, Nest
Leak detectors
Install these devices around your dishwasher, refrigerator and other areas where leaks are likely to occur. Their sensors will send a message to your smartphone when they detect a change in temperature or humidity.
Our pick: Roost Smart Water Leak and Freeze Detector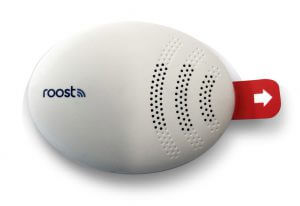 The Roost Smart Water Leak and Freeze Detector is the most affordable item on our list. And thanks to its water and freeze detection alerts, there's a good chance you'll save even more money. You can customize the temperature and humidity settings and silently connect the wireless egg to your Wi-Fi within minutes. The AAA batteries included in the device last for at least three years, so you won't have to replace them anytime soon.
Buy: $49.99, Roost
Pro tip: You can get this device for free when you sign up for homeowners insurance with Hippo.
Video surveillance
You'll never have to guess what's happening at home if you can live stream footage of your front door from your smartphone or tablet. Most smart video surveillance devices send alerts whenever they detect unusual activity. Some systems are created for outdoor use, while others can be placed in strategic spots inside.
Our outdoor pick: Arlo Pro Security System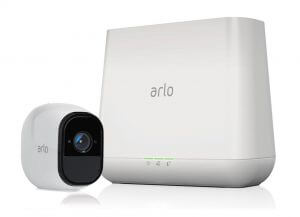 The original Arlo Pro model lacked audio. But newer versions of the wireless and weatherproof security system offer sound-triggered recordings. The device has rechargeable batteries, night vision and USB connectivity. And you won't need to pay a subscription fee to view recordings. Seven days of footage is stored in the cloud for free. Besides live streaming and watching recordings you can control a 100+ decibel siren — which is triggered by motion or audio disturbances on your property — right from your device.
Buy: $228.71, Netgear
Our indoor pick: Amazon Cloud Cam Indoor Security Camera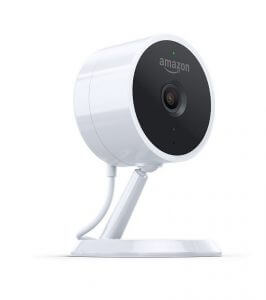 The Amazon Cloud Cam has night vision, two-way audio and 24-hour video playback. If you own an Alexa device, you can control it using voice commands. Amazon Prime members can also use the Cloud Cam to monitor in-home deliveries. Since the camera's intelligence comes from the cloud, it's constantly offering advanced features and capabilities. The device comes with a free 30-day trial and you can always upgrade for more storage or alerts.
Buy: $89.99, Amazon
Smart lights
Whenever you go on vacation, you probably leave some lights on. Unfortunately, this nighttime safety measure can backfire. Porch lights left on during the day are a clear indication that you're out of town. That's where smart lights come in handy. You can control lights from your phone or have them timed to turn on and off automatically. Even if you aren't inside the living room, burglars will think you are.  
Our pick: Philips Hue White and Color Ambiance Smart Bulb Starter Kit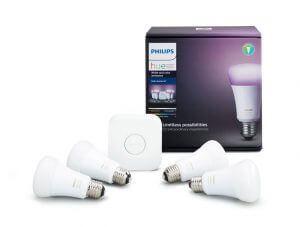 These lightbulbs are on the expensive end of the spectrum, but they're easy to install and automate. You can use an app to set parameters for lighting based on time and motion sensors. You can also control the intensity and color of the lights.
Buy: $139.97, Philips
Wrapping up
Smart home devices are more affordable than they used to be and are easier than ever to install. The holiday season is the perfect time to snag one — especially if you're going on vacation. They'll make your home smarter and more secure no matter where you are. Just don't forget to tell your insurance carrier that you've invested in a new device. That way, you'll pay less for coverage.